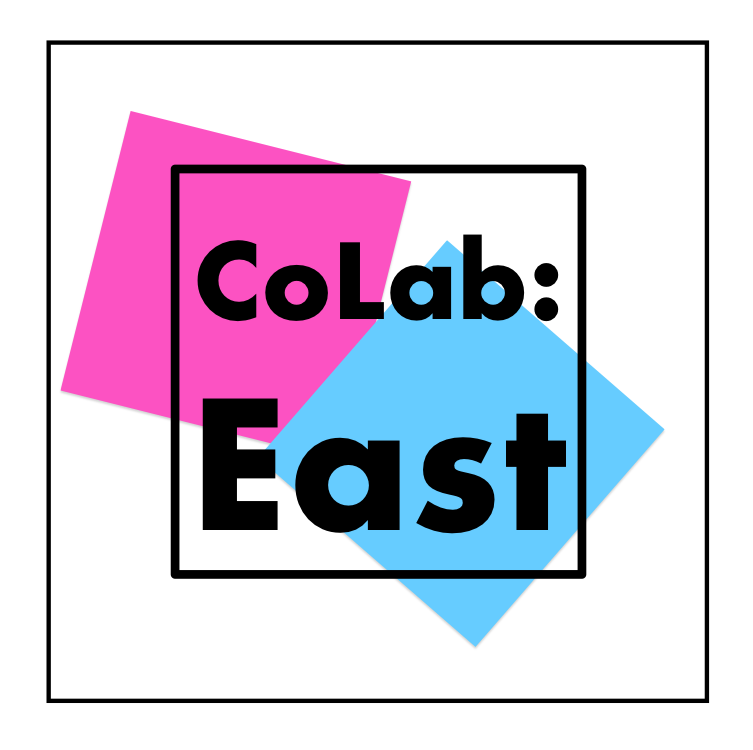 WHAT?
CoLab:East is an exciting new programme designed to offer early-career theatre artists a unique opportunity to gain the experience, skills and network needed to kick-start their career and contribute to creative, social and economic change in East Anglia. CoLab:East has been created in partnership with Arts Council England and Marina Theatre Lowestoft
We will bring together eight early career artists. As a cohort of mixed experience and skills, you will be the start of an exciting new network of young artists in East Anglia. CoLab:East is about creating those peer connections that are invaluable at the beginning of your career as a theatre artist.
The cohort will be set the challenge to create a new short piece of theatre, to be performed in Lowestoft, one of the region's most economically and culturally deprived areas
Over three weekends the group will carry out R&D sessions, followed by a week of intensive rehearsals and mentoring. The development weekends will feature mentoring, networking opportunities, three key industry speakers and expert-by-experience led learning opportunities.
The CoLab: East Mission
To bridge the gap in practical experiences for early-career artists left by COVID
To create and develop a new creative network in the East in order to retain local talent, and encourage artists to return to the East to make work.
To plan for the future of the creative economy in the East
To be a part of the cultural recovery for those at the start of their careers
Each member of the cohort will receive a fee of £650 plus travel. Lunch and refreshments will be provided.
WHO?
You
You are an early-career theatre artist with less than five years of professional experience. You could be a writer, director, performer or designer but you will have an appetite to learn other skills and try new roles. You must have an intention to create work in East Anglia.
We strongly welcome applications from socially and culturally diverse backgrounds, and members of the transgender community.
Us
Spinning Wheel Theatre creates innovative productions and creative opportunities for low engagement communities in East Anglia. For 10 years we've produced rural tours and outreach projects, each growing in size and ambition, attracting a growing audience of new theatre-goers and working with a diverse range of artists and young theatre makers. Our work has established our reputation as theatre makers and cultural leaders; a theatre company committed to making work in and for the East. Our outreach work involves working closely with communities and creating unique opportunities for early-career artists.
WHEN?
Development Weekends
23rd and 24th October
30th and 31st October
6th and 7th November
Intensive
15th – 19th November
Performances
20th and 21st November
WHERE?
CoLab:East will be hosted by Marina Theatre, Lowestoft, and all sessions will take place there.
HOW?
To apply to be a part of this exciting opportunity simply send us a statement, written, video or audio, telling us why this opportunity would suit you. Email to becca@spinningwheeltheatre.com
Deadline for applications is Friday 1st October