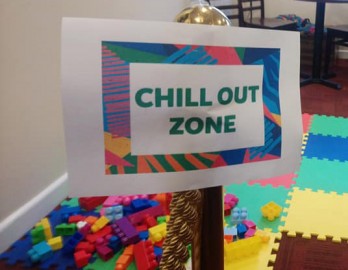 What is a relaxed performance?
A relaxed performance is intended specifically to be sensitive to and accepting of audience members who may benefit from a more relaxed environment, including (but not limited to) those with autistic spectrum conditions, anyone with sensory and communication disorders, learning disabled people, people with dementia or even just very small children.
The aim
To create a relaxing environment. We will aim to deliver an experience which minimises certain aspects of coming to the theatre and watching a show that someone might find stressful – this can be things such as loud noises, dark or too bright lighting, sitting still for long periods of time, unfamiliar spaces, a sense of perceived danger, sensory overload and feeling overwhelmed.
What we can do
We can only do what is reasonably within our limitations –
Some examples of what we can do are –
Limit the loud bangs and bright flashes by removing and reducing what we can.
Having a relaxed attitude to audience behaviour. People may want to get up and walk around, some may talk during the performance, etc.
Low lighting in the auditorium instead of darkness
Staff should be easily recognisable, friendly and relaxed.
Provide access to as much information about the theatre/performance as possible
Sometimes we will have the cast address the audience before the show begins to demonstrate that it's all for fun and isn't real. Any surprising factors like loud noises should be explained at this point too.
Have a designated chill-out zone. People can leave the auditorium whenever they like and find some peace and quiet if they need it.
Check out the video below to help you know what to expect when you visit us
Having these performances makes such a huge difference to people & families who might not feel able to come otherwise.