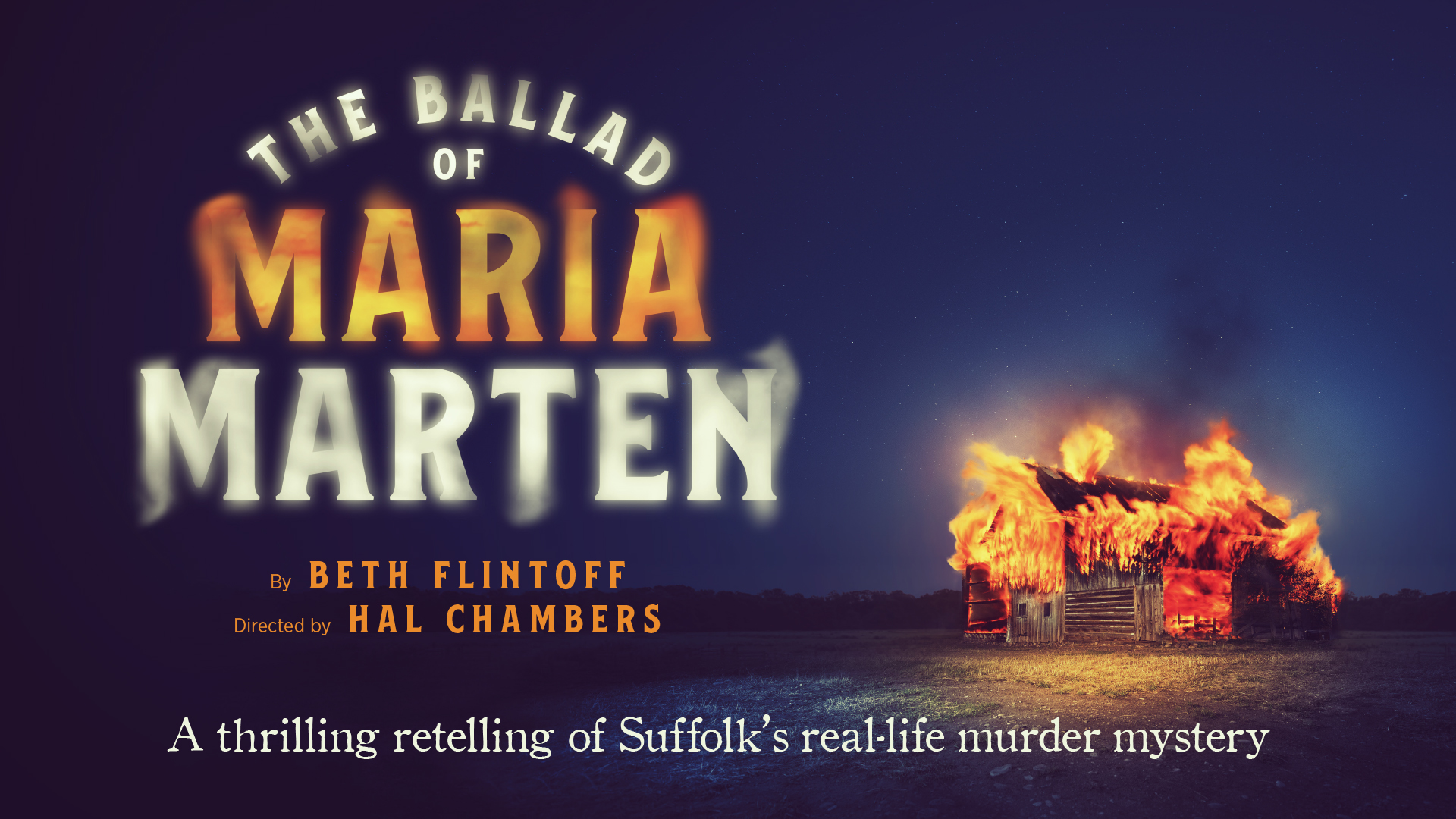 THE BALLAD OF MARIA MARTEN
Eastern Angles and Matthew Linley Creative Projects in association with the Stephen Joseph Theatre, Scarborough
---
By Beth Flintoff
Directed by Hal Chambers
A thrilling retelling of Suffolk's real-life murder mystery…
Summer, 1827. In a red barn Maria Marten awaits her lover. A year later her body is found under the floor of the barn in a grain sack, barely identifiable, and the manhunt begins.
Maria's story sent shock waves throughout the country. The Red Barn Murder (as it became known) was national news, inspiring writers and filmmakers down the ages. The sort of gruesome tale that had all the hallmarks of a classic crime drama – a missing body, a country location, a disreputable squire and a village stuck in its age-old traditions.
But in all this hysteria Maria's own story gets lost. Until now. Hal Chambers and Beth Flintoff's spine-tingling retelling rediscovers her story, bringing it back to vivid, urgent life.
'Rich and transporting' ★★★★ The Stage
'Flintoff restores dignity to Maria…unexpectedly joyous' ★★★★ The Guardian
'It is vital, layered and empowered, a beautiful piece of theatre' ★★★★ A Younger Theatre
'Superbly staged' British Theatre Guide
'A thrilling and poignant retelling' Grapevine Live
'Extraordinary, brilliant and powerful' ★★★★★ Charles Hutch Press
'One of the best theatre experiences of the year.' East Anglian Daily Times
'Maria Marten is reborn in stunning show' Ipswich Star
'Barnstorming' Yorkshire Times
'This is a gem of a production' On Yorkshire Magazine
The 7.30pm performance on Tuesday 1st March will be signed by a BSL interpreter. The signer will be placed to the your right of the stage. 
Age guidance 12+
---
---
Full price: £18*
Marina Card: £16
*plus an 85p booking fee per ticket
This event has passed.