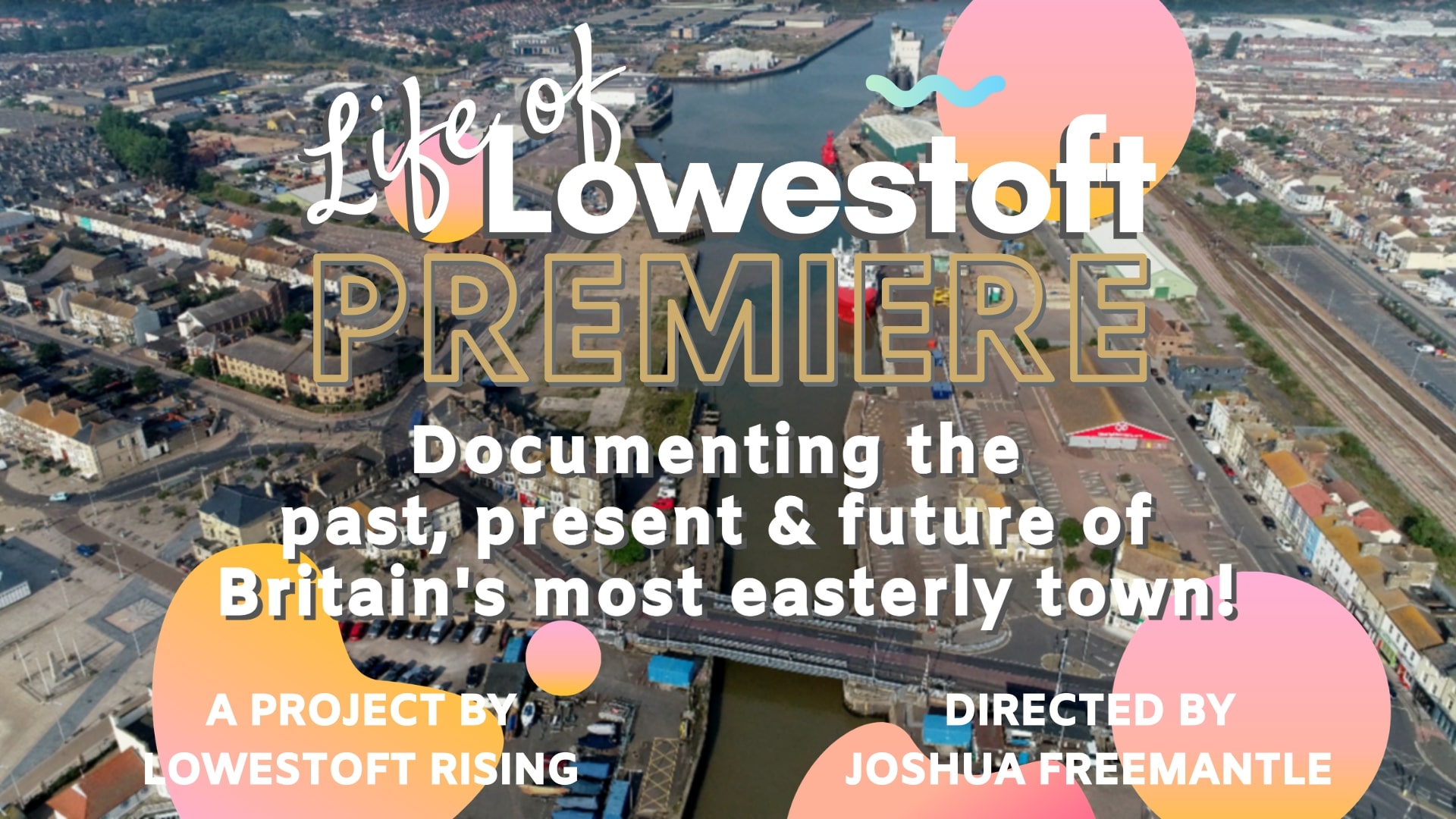 This event will sadly no longer go ahead at the Marina Theatre as we have had to make the very difficult decision to cancel our Autumn programme.
Please visit our Coronavirus page to read our full statement.
We will contact ticket holders for this event as soon as we can. Thank you for your understanding and patience. 
---
Life of Lowestoft
Telling Lowestoft's well deserved story
---
Come and join us for the very special world-premiere of 'Life of Lowestoft', the documentary which showcases the past, present & future of Britain's most easterly town.
Phil Aves, Manager of Lowestoft Rising, says: "The concept of this Documentary is to capture the history and culture of our great Town, and contrast that with the new and exciting developments that are now taking place here. Historically we have not always captured the past well, and would like to ensure that we document the current changes as they happen."
This film – Created and Directed by 17 year old Lowestoft local, Joshua Freemantle – features historic footage, photos, and historic stories of interest.
It relives the moments which made 2019 so special and looks towards the bright future of our town.
Joshua, film Director, says: "The filming of this documentary spans an entire 12-month period, from June 2019 – June 2020, but it also focuses on celebrating the rich history of our town, which truly is a very special part of the UK. Lowestoft has risen to challenges, become a national leader in industries and made the most of its unique and special geographical position. This project has given our community the opportunity to get involved, share their stories, and be (rightly) proud of where we live!"

"Lowestoft is certainly somewhere you can be proud to say you are from, now live or come to visit on holiday!"
This is a special Red Carpet event, and we encourage people to dress for the occasion.
---
The project wouldn't be possible without its funders: Lowestoft Rising, East Anglia Art Fund, Making Waves Together, East Suffolk Council and Kirkley People's Forum.
---
Full Price: £5 (includes programme)
This event has passed.