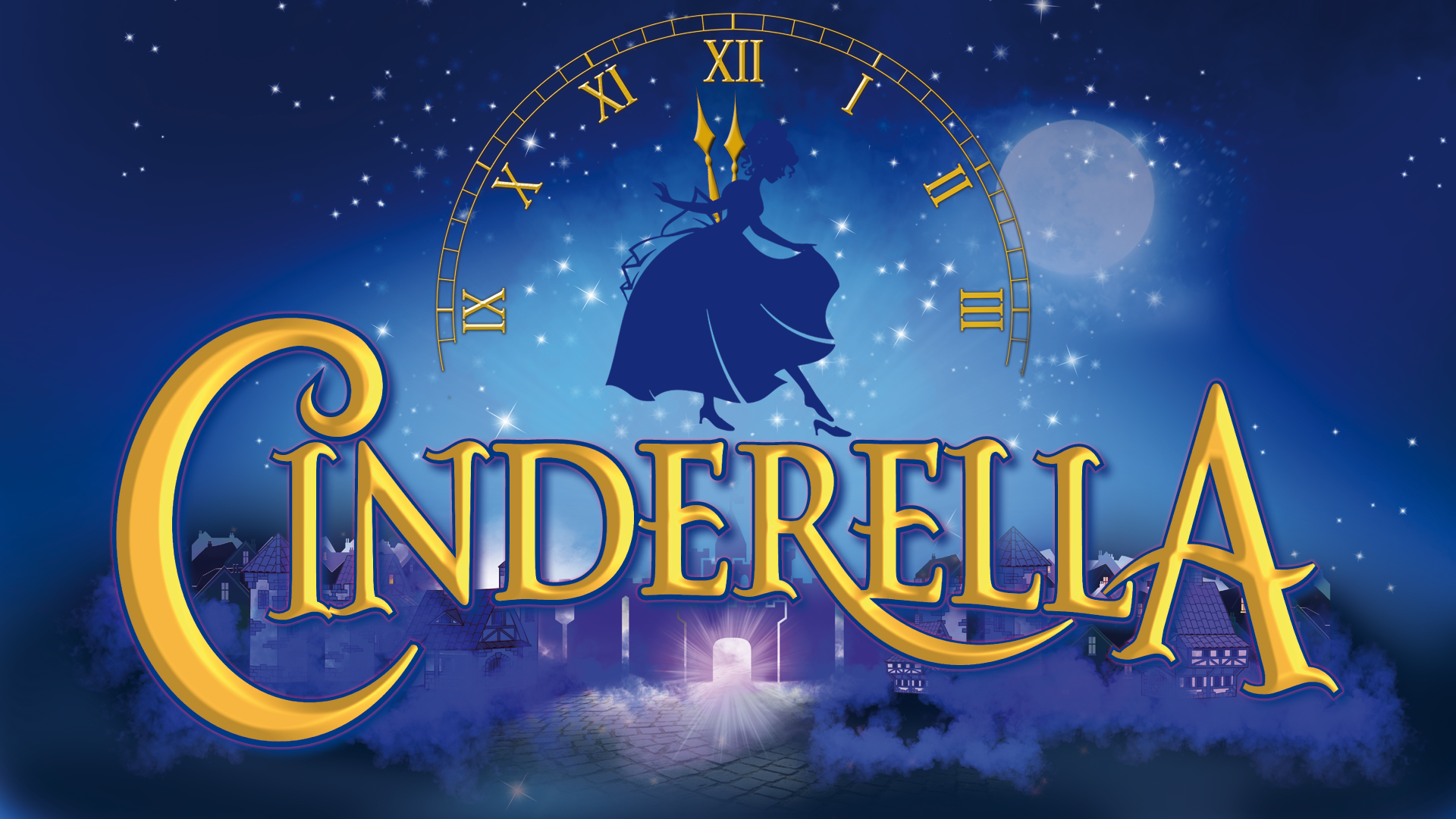 Cinderella [Postponed]
---
Updated 28/08/2020
It is with a heavy heart that we, and Paul Holman Associates, are announcing the postponement of our Christmas pantomime, Cinderella, until 2021.
"It is with great sadness that we have come to the conclusion that we have no other choice but to postpone this year's production of Cinderella. With no further government guidance of social distancing expected until at least November, even if we were given the go-ahead at that time, it would sadly be too late to put together a production on the scale that we would want to present. This year we want to make sure that our loyal audiences, cast, crew and theatre staff are all safe. But we will be back next year, bigger and better than ever before uniting family and friends once more with a log-awaited dose of fun, laughter and escapism."
Paul Holman, Panto Producer
"Panto is our busiest time of year, it's when we see our highest footfall and make most of our money – but more importantly, it's the time when our building, our staff and all our extended Marina family really come to life. To go ahead with Cinderella at this time – under current social distancing restrictions – isn't financially viable for us or the whole team behind the production. We want to make this production bigger and better than ever. For us that has to mean waiting a year and hopefully being able to don our glass slippers and send Cinderella to the ball free from current restrictions."
Emma Butler Smith, Marina Theatre CEO
Last year's production of Snow White played to over 12,200 people and accounted for about 10% of our annual revenue. The cancellation of this year's pantomime will prove not only a major financial loss to us but also a great loss to the local community who enjoy both the theatre and the pantomime as part of their annual Christmas traditions.
We recently launched our Survival Appeal to raise £100,000 to help the Theatre to re-open.
"We've been quite overwhelmed with the amount of support we've received from people so far. To know what this theatre means to people and to know that we have their backing as we keep fighting for our survival is a real boost for all of us working at the theatre. Losing Panto is a big blow – as it is for many regional theatres – so now more than ever we need your support. Please do whatever you can to help us, donate a fiver, £10, £20, start a fundraiser, or display a poster in your front window. If you feel strongly, as so many do, that the Marina needs to survive and bounce back strongly – this is time to show your support."
Emma Butler Smith, Marina Theatre CEO
There will be plenty to look forward to in 2021, with Lowestoft's favourite Terry Gleed confirmed to return in the role of Buttons. This will be Terry's 6th Panto with the Marina, and audiences can look forward to another year of his custom wit and show-stealing slap-stick comedy. Award-winning performing duo Lav & Lou will return to Lowestoft in the role of the Ugly Sisters – bringing their fantastic costumes and acerbic tongues with them. Paul Holman Associates have also confirmed that TV star John Lyons (A Touch of Frost) will join the cast in the role of Dandini.
Customers that have already purchased tickets to Cinderella for 2020, will be contacted by our Box Office team. Customers will be given the option to hold their tickets for 2021 – at the current prices – or to either donate the cost of their tickets to the theatre, or claim a full refund. We ask that, while we carry out this work, customers do not contact us directly as we are still operating a much reduced Box Office.
Cinderella will now run from 13th December 2021 to 2nd Jan 2022.
Share
Cinderella [Postponed]

with friends