Here's what we're doing to keep you safe:
We want you to enjoy your time with us and we also want you to feel safe while you are here.
Updated 26.04.22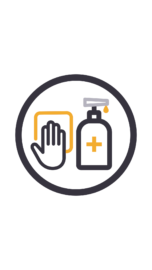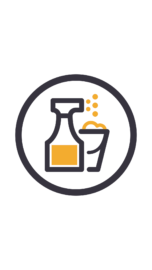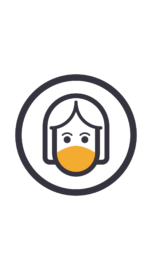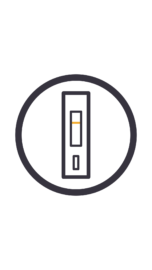 Want to wear a mask but forgot yours? No problem! Just ask our team for a spare one.
We ask that you don't attend the theatre if you have Covid-19 symptoms, please contact the Box Office & they can arrange a refund for you. Anyone showing symptoms may be refused entry into the venue.
We continue to carry out extensive cleaning of all areas in the theatre. This includes regular sanitisation of the auditorium, first floor space and dressing rooms using specialist chemicals which kill viruses and are effective over a prolonged period of time.
Hand sanitiser is available throughout the venue. We strongly encourage you to use this as it minimises the risk of transmission by touch.
All our staff and volunteers take regular Lateral Flow Tests and record their temperature at the start of every shift. This helps us to ensure that the building is kept Covid free.
Our staff have been trained in Covid-safe working practises.
Ventilation has been improved in our smaller public places including the Café, Bar, our First Floor Space,  and our Offices.
Covid-Safe protocols are in place for staff & visiting companies.
We're all in this together
Please be mindful of other customers and respect their practices around public health.
Everybody has different concerns and ways of dealing with public life now that restrictions are lifted. By working together we hope to ensure that everybody fells welcome and safe, and most importantly – able to have a great time at the Marina.
Our staff are here to help. If you have any concerns whilst you are with us, or would like to offer your feedback (good or bad) then please speak to one of us, or contact feedback@marinatheatre.co.uk