Unlocked
---
Our Unlocked poetry competition closed for entries on 11th March and we were overwhelmed by the amount of poems that were sent in. It was a very difficult task for our judges to pick just three winners. Thank you to everyone who sent in poems!
The winning poems are now proudly displayed in Lowestoft's town centre as well as outside our lovely building!
---
Congratulations to Summer-Ray, aged 6 & 3/4, who won our Under 12's category with her acrostic poem, Unlocked!
Summer-Ray is over the moon to have won and her family are very proud of her!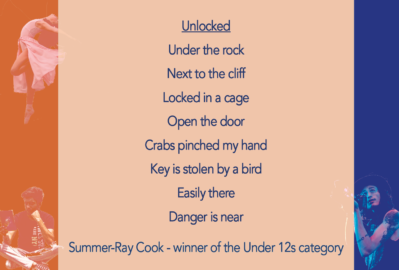 ---
Congratulations to Lauren, aged 16, who has won the 12-17 category with her poem, Unlocked.
Your poem made the judges long for the day when we can reopen the theatre and welcome our wonderful customers back! Not long now!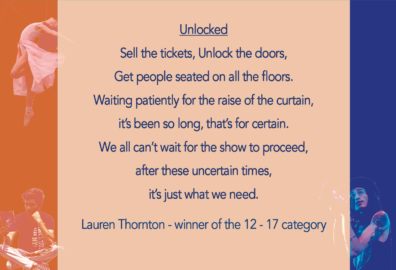 ---
Congratulations to Richard who has won our 18's and over category with his poem, Unlocked: Inside a Pause.
Richard hopes that the poem strikes a chord with people who have endured and are enduring these Groundhog days! It certainly struck a chord with our judges!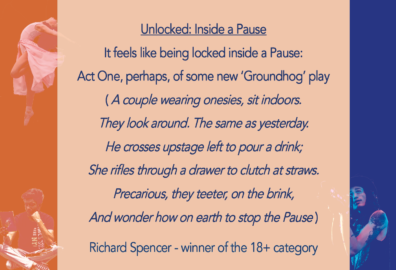 Well done to all three of our winners!