Staff Features
---
first posted 30/04/2021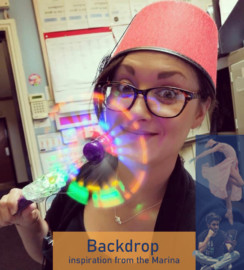 I have been in the Marina family since 2015. Whilst here, I have worked in many various roles and after a break away (due to covid19) I am back and my new role is "Theatre Manager"
As well as my Marina family I have a family at home too. During my time away from the theatre I found myself out of my comfort zone and having to play "teacher" in our home. I feel I can speak for most parents when I say this was hard going! One thing I know I'm good at is organising, and that's with help from my roles at the Theatre. So with that in mind I set up a time table for us all to attempt to work to…..maths was always when my partner was at home ha-ha!
One of the days where the pandemic really hit home for me was witnessing my kids watching an online panto that had been organised by their school. Panto plays a big part in Theatre land and to not have one last year was so sad. It's one of my favourite parts of the job. You cannot beat panto buzz!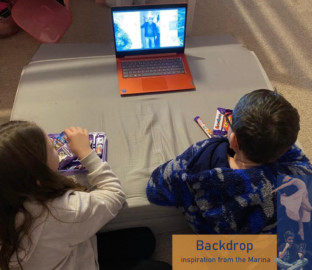 ---
first posted 22/04/2021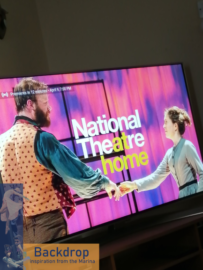 I'm Natalie and I work in the Marketing and Programming departments of the Marina Theatre.
During the various lockdowns we have had over the last year I have really missed live theatre so I've been enjoying the next best thing…streamed theatre! I very much enjoyed watching the National Theatre at Home offerings on a Thursday evening during the first lockdown.
I particularly enjoyed watching Jane Eyre and Barber Shop Chronicles. These are shows that I probably never would have been able to see in London or other cities and I felt so privileged to be able to watch them whilst sitting on my sofa, in my pyjamas and usually eating dinner!
The pure talent and hard work that goes into these shows is just so obvious. People in the theatre industry are resilient and passionate and that's why I believe that live performance will come back bigger and better than ever.
---
first posted on 16/04/2021
17th April marks World Circus Day and Backdrop team member, Jane, has put together a list of circus recommendations for us!
'A visit to the circus is a very unique multi-sensory experience.
The smell of canvas and crushed grass, sawdust, food stalls and greasepaint.
The sights of striped awnings, top hats, clowning clowns, bleacher seats and sparkly costumes.
The sounds of carnival music, hawkers shouting from the side stalls and the buzz of excited children full of anticipation.
The tastes of popcorn, hot dogs, candyfloss and ice cream.
The jeopardy of guy ropes, wobbly seating and 'getting picked on'.
My love of the circus started when I was about 6 years old in the 1960s, and my lovely grandad took a friend and me for an illicit visit to a Big Top on the common near his home.
I had originally been told 'no', but Grandad was always skilled at swerving 'no' and we set off together, as dusk fell, one Saturday evening, to walk down the hill towards the circus encampment.
Bursting with excitement, and giggly and sticky from too much sugar, we took our seats… and… drum roll… I never recovered.
Nearly 60 years later, I'll still travel a long way to see a good circus act – from a small travelling 'village green' set up to Cirque du Soleil in the Royal Albert Hall, I love and adore it all, High Wire, Street Theatre, Sad Clowns
Over the decades circus has had to evolve and modernise, and rightly so, but, choose wisely, and it still offers entertainment unlike any other medium, creating lifelong evocative memories.
So, for World Circus Day 2021 here are a few of my all-time favourites: some perhaps appearing at a venue near you very soon?
Great Yarmouth Hippodrome: https://hippodromecircus.co.uk/ – UK's last remaining 'all circus' building and worth a visit, not just for the fabulous dropping floor which turns into a Water Spectacular in the 'Busby Berkeley' style.
---
first posted on 15/04/2021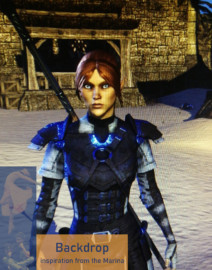 Hi, I am Eddi and I am the Administration Officer, this means I deal with all sorts of things in the Theatre from HR and Payroll to Finance and I even deal with the promoters after the show has been and gone to sort out the bill.
When not at the Theatre I am usually at settled at home with my husband, dog and cat and probably doing one of 3 of my favourite things, reading, baking or playing computer games (I am the geek of the office and often get told off for talking a language that others don't understand 'gaming').
I have been an avid gamer for over 25 years now and even met my husband via the pc game, World of Warcraft and we still enjoy gaming together even after 12 years. I do generally like to play the MMO variety of games (Massively Multiplayer Online) along with a few other million people from all over the world, it can make for an interesting conversation when we all get talking about various things. I normally am joined in my online adventures by my older brother who lives about 200 miles away on his own so during the various lockdowns its been nice spending time 'together' daily, having fun and its meant he has had company in what otherwise could have been lonely times.
We are currently playing 2 games – Elder Scrolls Online and The Lord of The Rings online (yes I am a fantasy fan as well), below is a picture of one of my alter ego's that enables us to explore these fantasy worlds
---
first posted 08/04/2021
Hi I'm George and I'm the Digital Engagement Officer, part of the marketing team at the Marina Theatre
What are your plans for the garden this year?
Although zoom meetings, bad Wi-Fi and remote desktops pose a world of challenges, one of the perks of working from home for much of the last year has been the much shorter distance between my desk and the garden.
Getting out into the fresh air for seed sowing, deadheading and potting up after a day starring at screens has been really useful. In these times we find ourselves in, it has really helped to be able to focus on seasonal changes. When you plant something you are making an investment into the future.
I've also recently been listening to Sarah Raven and Arthur Parkinson's podcast Grow, Cook, Eat, Arrange. I'd highly recommend it not just for gardening advice and inspiration, but for pure entertainment value as well.
---
first posted 31/03/2021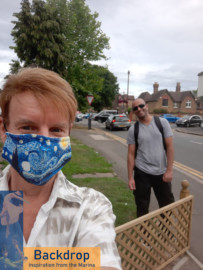 Hi everyone .
I am Terry and I work as a Singer/Actor/Dancer in the Musical Theatre World of Entertainment. When the pandemic hit the world early last year I was in the middle of rehearsals for a forthcoming tour of a show featuring the music made famous by Doris Day. Little did I know as I travelled back home from rehearsals on a very crowded train from Chesterfield that just 3 weeks later our country would be in this new word 'Lockdown'.
I am the sort of person who never gets bored, so I try to always find ways to stay happy and occupied under whatever guidelines are set upon me. Being at home quickly became both the work place and pleasure place once I had set out my tasks and goals.
I am lucky to live in a little village with lots of fields, open spaces, winding country lanes, tweeting birds, lakes and a river so my love of exercise has been kept up by daily strolls. For protection and peace of mind I have always worn a mask for my walks during the pandemic and greet people with a friendly wave and hello from a very safe fresh aired distance. Even though I live in a village ,it is next to Heathrow airport which is lovely as I have seen beloved aeroplanes in the sky throughout the year which lets me dream of happy flights in future times.
During the year I have been learning lots of new songs for my shows which I perform. I have learnt around 50 new songs and formulated 3 brand new one hour shows together with comedy material too. I have also been provided with lots of magic tricks. I am not very good at mastering the magic but I think that is half the fun.
I also love cooking so the kitchen has been one of my happy places throughout this time.
One of my other great interests is speaking German. After my A Level German at school I went to Berlin to work in a Hotel to get my spoken German up to scratch. I was also lucky enough a few years ago to have been on the European Tour of Jesus Christ Superstar which was mainly in Germany so I was in my element on the tour. During lockdown I have made it a point to improve my German ,so daily German Classes on line have also been a part of my Lockdown routine.
As some of you may know, I absolutely ADORE pantomime so as Christmas time approached last year I knew I had to do something to make me feel less sad about not being with all my dear friends of Lowestoft and Pantoland. So I set about learning a one hour Christmas show of my own full to the brim with Christmas Songs and Cracker Jokes. As I am a slow learner of songs I had to start in September. Learning JINGLE BELL ROCK on September 1st did seem a bit funny but fun. I managed to get 24 bookings for my Christmas Show and ALL on ZOOM .The kitchen became my stage so I worked an entire Christmas Show season without opening the front door. Nothing beats being in Pantomime and with three dimensional people all laughing and having fun, but in these times it was my best option to just stay in the kitchen.
I am so looking forward to the gradual unlocking of the world and am determined to value and appreciate every new step we take to get back all those things we had before. The one thing I am looking forward to most of all is hugging my friends. Out of all of this, the simplest thing can be what we miss the most…A HUG.
first posted 25/03/2021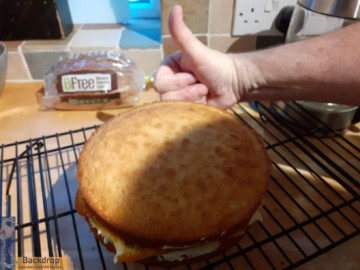 Hello,
I'm Paul, and I work as the Marina Theatre's Operations Manager.I'm writing this in support of men's home baking. Please send me photos as inspiration for my new 'lockdown' interest. Last week I made my first ever cake. I'm 63!
My other half, Jane, told me what I needed. She was working at the dining room table, within shouting distance, for advice and encouragement when/if required.
It's a gluten free [Jane is a coeliac], apricot and buttercream Victoria Sandwich. Even though I say it myself, it turned out a treat, and we have eaten it all now. I'm planning to surprise family when they can finally visit again.
Next…. Flapjacks… raisins or choc chips… golden syrup or maple…? What are your favourites?
---
first posted 18/03/2021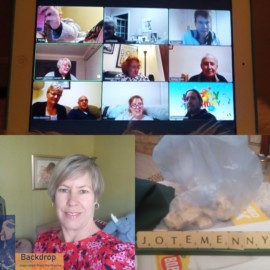 Hi I'm Mandy!
I'm part of the Marina Team and quite a few of you will recognise me from my role as Box Office Manager.
I've spent a lot of time working from my dining room table, apart from the few weeks we were able to open last year. I was so happy to be back in my Box for those few weeks and can't wait for it to happen again!
During this time I've been using Zoom to stay in contact with staff, volunteers, a few customers and not forgetting Terry Gleed who brings us the fun and joy panto every time he appears!
We have two sessions a week one, a Zoom Café which is normally a gentle chit and chat and then later in the week we have an evening Zoom Bar where we play games, themed quizzes and we've had surprise Birthday parties along with a Christmas and New Year one too!
The latest game I've come up with is a version of Countdown using the letter tiles from scrabble set where I separated the vowels and consonants into separate bags then each person has a go at choosing the letters. Then we all have a go and see who can get the longest word. We use the timer on a phone. We are now waiting to see if one us can come up with a way to doing the mathematical bit!
What games have you created/adapted to play with your family and friends on Zoom or similar platforms?
---
first posted 13/03/2021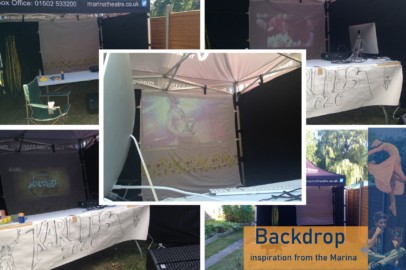 Hi I'm Karl. I'm the Tech Manager at the Marina Theatre.
Throughout the pandemic I have continued to work at the venue on a daily basis in a Tech Manager/Caretaker capacity. Covid may have put live entertainment into hiatus, but this beautiful old building still needs a lot of TLC.
Like most of us I had exciting plans for the summer of 2020 before covid hit and stopped the world as we knew it.
Since 2007, every Summer I have the pilgrimage to Catton Hall in Derbyshire for the Bloodstock festival, a weekend of Heavy Metal, laughter, camping, sunshine (sometimes), and the odd pint or two, with a small group of friends & family and 17,000 like-minded people. It is the event that I look forward to all year and it is my yearly escape from the daily pressures and anxieties of life. Due to the pandemic Bloodstock, with almost all of the other festivals and gigs, was postponed.
As more and more independent festivals across Europe were postponed, organisers got together to combine their resources and produced an online weekend festival event (European Metal Festival Alliance) streaming performances recorded at the various different festivals the previous year.
In a moment of Blue-Peter-esk magic I borrowed a Marque and projector from the theatre, rigged a shower curtain as a projection screen, hooked up some speakers, grabbed the sun block, and voila! A stay-at-home outdoor 'festival' in my garden to enjoy the EMFA!
Have you done anything creative to overcome the difficulties caused by the pandemic?
---
first posted 18/02/2021
Hi, my name's Jane and I'm part of the Marina Team. I'm responsible for co-ordinating the programming… amongst other things.
Walking to the beach within 5 minutes of our front door has always been a wonderful thing.
But, covid events have really brought home how privileged we are to be so close to the sea at a time like this.
An ever changing, easily accessible, beautiful place to take our daily exercise and get some fresh air and vitamin D.
We use a really simple app called 'Tides Near Me', free and no ads, to work out when the tide will turn, then we are down there, searching the strandline for treasure, doing a quick beach clean, or practising taking photos. Very well wrapped up, especially around the ears, to keep out that winter wind.
Collections we bring home from our expeditions, shells, hag stones, seaglass, feathers, are cleaned and sorted ready to use in 'projects' like the 'work in progress' windchime below.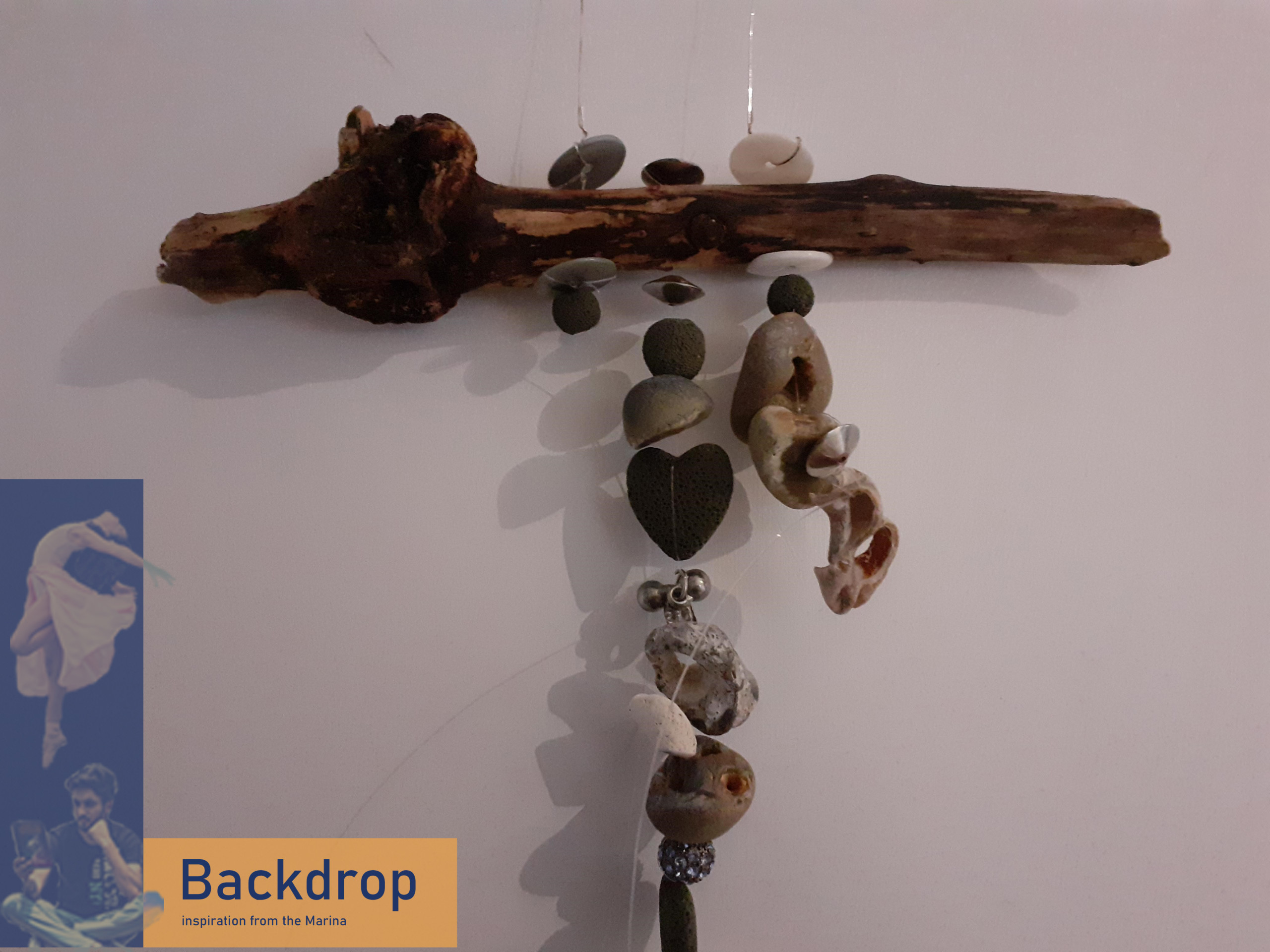 We would love to see your projects too!
first posted 12/02/2021
Hi, my name's Miriam and I'm the Marketing & Communications Manager at the Marina.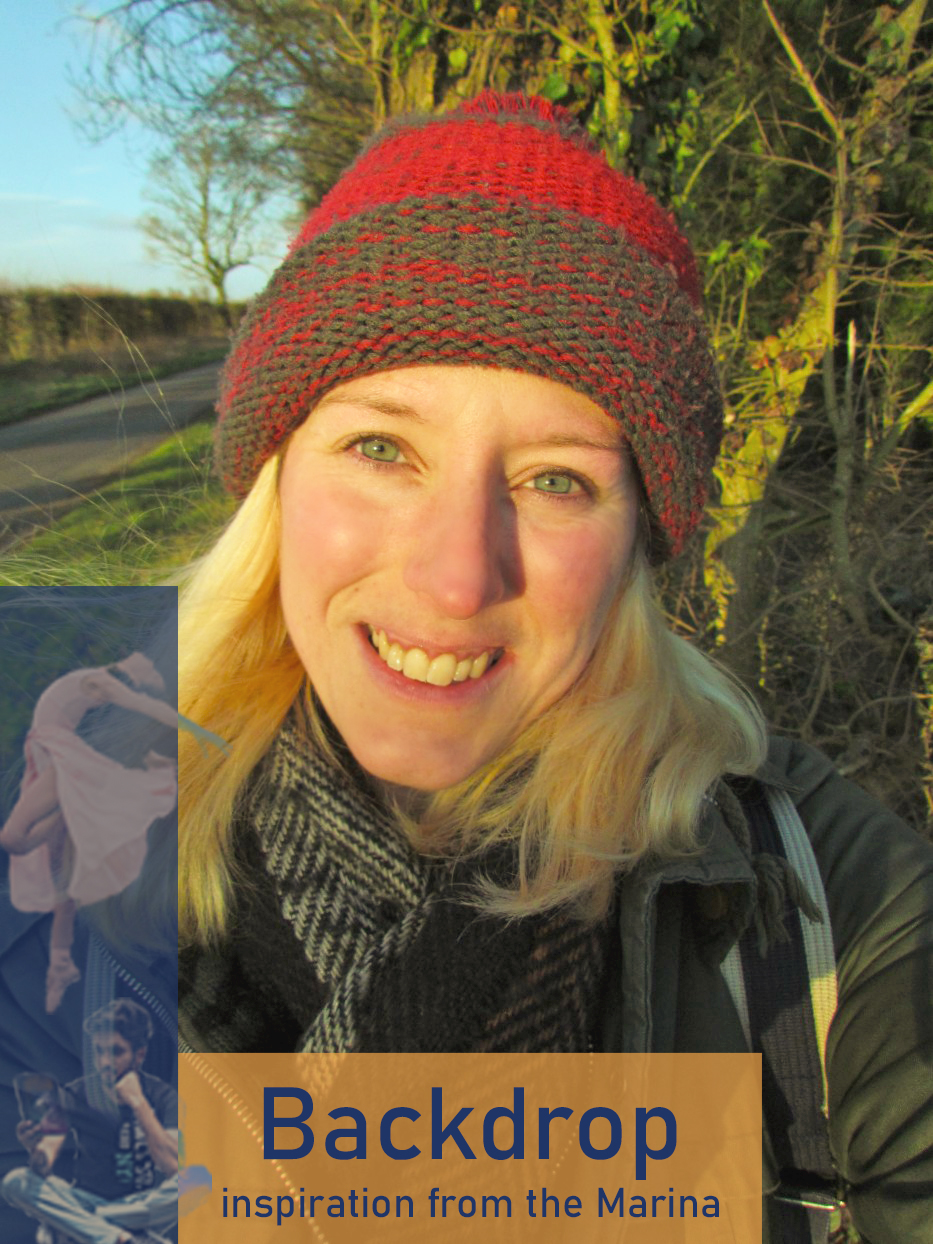 I think that a lot of us have spent more time outside these last 12 months. It was definitely easier in summer, but it's still very rewarding this time of year – you just need accept that you're going to get a little muddy!
I've been trying to keep my mind and body healthy by making sure I get plenty of time outdoors. My favourite activity is walking, as I like to be able to slowly breathe in the peace and quiet whilst taking the time to look at all the plants and animals around me. In total I probably do about four or five hours spread across the week (I have more free time on my hands these days!) and I find that it does wonders for my mood. Sometimes I like to take a sketchbook with me, or a camera, but other times I just try to live in the moment and soak it all in!
If you enjoy walking (or even if you hate walking, but enjoy laughing) I can highly recommend checking out the "Cool Dudes Walking Club" channel on YouTube, where you can join comedian Marek Larwood on a range of walks across the UK including the famous South Downs Way. They're super fun, accessible, and a great way to spend a rainy afternoon.
If you find yourself enjoying Marek's videos, make sure to check out his main channel where he posts short comedy films, vlogs, as well as his hilarious cooking series "Marek Makes a Meal of it", and his painting series "Marek's Mediocre Masterpieces" where he attempts to recreate historic masterpieces is only 15 minutes.
What's your favourite way to spend time outside? Or, if the outdoors isn't your thing, what do you do to help yourself unwind?
---
first posted 05/02/2021
Hi, I'm Emma & I am the Chief Exec of the Marina.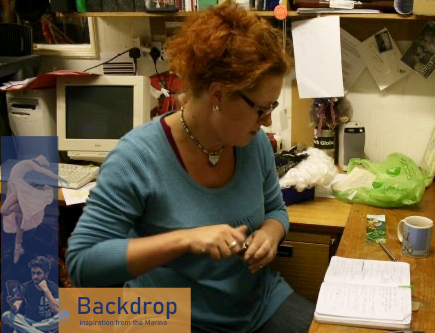 Since the start of the pandemic I've been working hard to keep the theatre going & help the staff keep smiling as best we can. It's been a very weird year, and like everyone I've spent a lot of time on the internet – or "rabbit-holing" as my husband calls it. I've watched some terrible stuff and some great stuff, like all of us I think.
I have also managed to reconnect with some people I thought I'd lost track of forever. I made contact with an old friend from years ago who is now a film maker, and I really enjoyed her latest short film 'Of Thread and Almonds'. It's screening as part of the Cambria Film Festival until Sunday 7th Feb which you can reach here: http://bit.ly/2MtscOd
Watching some of Rebecca's work made me think we could look at showing – and maybe even making – some shorts at the Marina when we can open again. What do people think about that?
---
first posted: 04/02/2021
Hello I'm Natalie!
I'm part of the Marina Team and I work in the Marketing & Sales Department as a Sales and Audience Strategy Officer.

I have been working from home during the pandemic but there has been periods of time where we have been placed on Furlough. This gave me the opportunity to delve into one of favourite hobbies: Reading!
I find curling up with a good book to be an excellent way to shut out the world for a while, which has been a much needed resource after the year we have all had!
I've been thinking about what book I would like to see turned into a stage show. I think I would have to choose Roar by Cecelia Ahern which is a book of short stories about how women navigate the world today. Cecelia uses her unique magical realism to tell 30 powerful stories. I'd love to see it on stage in the form of monologues or a series of short plays. I imagine strong female actors in the roles such as Sheridan Smith or Olivia Colman
What book would you like to see turned into a play, a musical, a ballet or even an opera?