More Inspiration: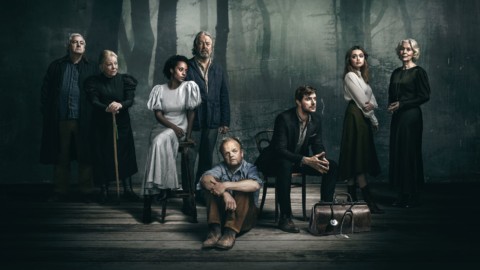 Uncle Vanya
We should have shown Uncle Vanya on our big screen last year but unfortunately we went into another lockdown just the day before! But it is available to watch on BBC iPlayer for those who have not yet had the chance to see it.
Sonya (Aimee Lou Wood) and her Uncle Vanya (Toby Jones) while away their time on an isolated estate, visited occasionally only by the local doctor Astrov (Richard Armitage). However, when Sonya's father Professor Serebryakov (Roger Allam) suddenly returns with his restless, alluring, new wife Yelena (Rosalind Eleazar), polite facades crumble and long repressed feelings start to emerge. As the conflicted family are forced to confront their despair, loneliness and each other, can the beauty of life help them find new hope?
How much? Free on BBC iPlayer (TV license required)
---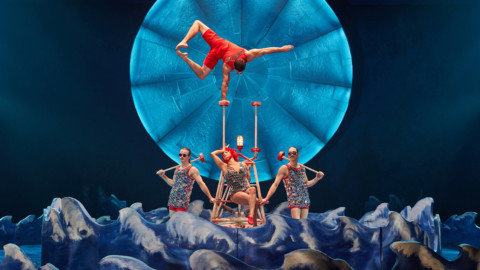 Cirque du Soleil
Lose yourself in the wonder that is the Cirque du Soleil's Youtube channel. They have been releasing videos throughout the pandemic so we can see more into their world and even take part in some of their work out videos!
Cirque du Soleil is a Montreal-based entertainment company and the largest contemporary circus producer in the world. Located in the inner-city area of Saint-Michel, it was founded in Baie-Saint-Paul on 16 June 1984 by former street performers Guy Laliberté and Gilles Ste-Croix.
How much? Free on YouTube!
Where? https://www.youtube.com/channel/UCPiWIjwDZQo3UobMqvi4ggg
---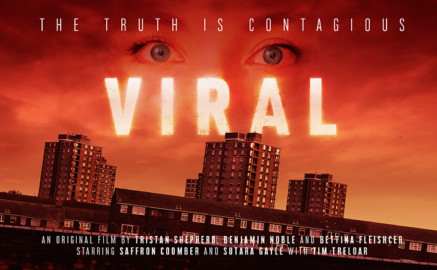 Viral 
Online activist, J1NX, was trying to uncover the facts before she went missing earlier this year… Now, her FaceTime history has been extracted and it's worse than you think.
This footage documents the terrifying truth in south east London, a truth that was secretly and violently contained by the government. J1NX found herself at the centre of this particular storm. Now it's time for us to uncover the cover up!
Age Guidance: 15+
How much? Free!
Where? https://originaltheatreonline.com/productions/26/viral-an-original-film
---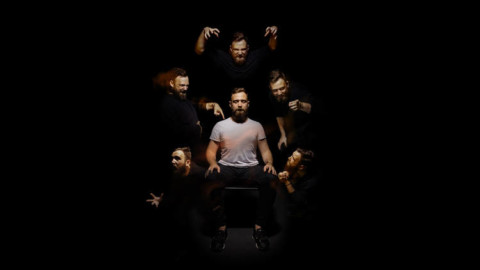 Locked Down
This scary new interactive show plunges you into a dystopian nightmare from the comfort of your own home
This intriguing sensory show from Morpheus bills itself as a terrifying piece of immersive theatre that you can do without leaving the house. Groups of up to six people must blindfold up and be 'led' – by actors – on an 'imagination-bending sonic adventure' via Zoom. You play a group of people who wake up in a strange warehouse in the aftermath of a pandemic and civil war, and must band together to save humanity. Probably a bit like a day in life of Pfizer. To successfully participate you will need a computer/tablet/smartphone with access to Zoom, a stable internet connection, headphones and a blindfold.
How much? £39
Where? https://morpheus-show.co.uk/
---

Ride
A New Musical Workshop Production
One woman. One bicycle. One hell of a story. It's 1895 and Annie Londonderry has returned victorious to America, hailed as the first woman to ever cycle around the world. She's pioneering, she's plucky, and she's pitching her story to the New York World. But she can't do it alone. Joined at the eleventh hour by unwitting secretary Martha Smith, the two begin to share Annie's unbelievable adventures. But before long, the cracks begin to show, and Annie is forced to confront a past she'd rather leave unexplored.
The incredible true story of a young woman with big plans, and an even bigger imagination bursts into life in this new musical.
How much? £13
Where? https://www.stream.theatre/season/155
---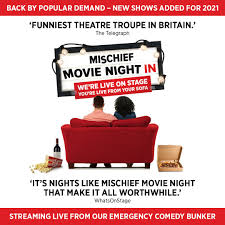 Mischief Movie Night In
Mischief Movie Night In was one of the first recommendations we made when Backdrop launched in February. And they are back and we're recommending them again!
Streams are available until 1st August. Sit back and relax in the comfort of your own sofa and enjoy a completely different show every night, performed and streamed direct from London's Riverside Studios.  You still decide the genre, the location, and the title – and remember, every performance is a completely different show! Described by the Guardian as 'masters of improv' and the Telegraph as 'the funniest theatre troupe in Britain', Whatsonstage.com sums it up with 'it's nights like Mischief Movie Night that make it all worthwhile'.
How much? £10-£15
Where? https://mischiefmovienightin.com/
---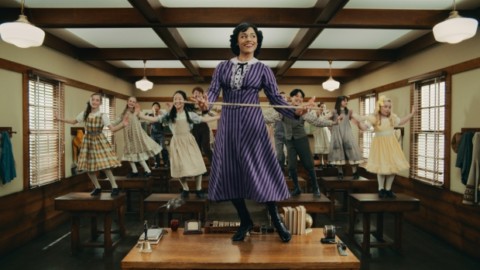 Schmigadoon!
From 16 July Apple TV+ a six part musical series will begin.
With a cast led by Emmy Award nominee Cecily Strong and Emmy Award winner Keegan-Michael Key, appearing in the series are musical legends Kristen Chenoweth, Aaron Tveit and Jane Krakowski. Also showing their faces are the likes of Martin Short, Ariana DeBose, Fred Armisen, Alan Cumming, Jaime Camil and Dove Cameron.
The six-part series follows a couple (Strong, Key) who stumble on a magical town that lives in a 1940s musical. From there, the pair have to try and find true love.
---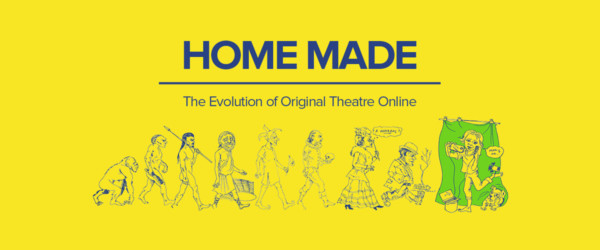 HOME MADE
The Evolution of Original Theatre Online – A Documentary
Home Made tells the story of the Original Theatre Company in the year of 2020.
Using behind-the-scenes footage and exclusive interviews with the cast, crew and creatives behind the scenes – Home Made is a brand-new three part documentary directed by filmmaker Elijah Grant that tells the story of an unforgettable year in the life of a touring theatre company.
Against the backdrop of national lockdowns, show closures and an industry on the edge of survival Home Made explores how Original Theatre adapted and survived and, in doing so, created what some people called 'a new form of theatre'.
From filming The Habit the Art on the cusp of national lockdown to re-creating Sebastian Faulks's Birdsong in actors bedrooms, to the challenges of filming zero gravity on iPhones for Apollo 13 – this unique documentary is a love letter to theatre and the desire from audiences and freelancers across the country to continue making it and watching it against all the odds… and frankly all common sense.
How much? Free but donations welcomed
Where? https://originaltheatreonline.com/productions/21/home-made-a-documentary-series
---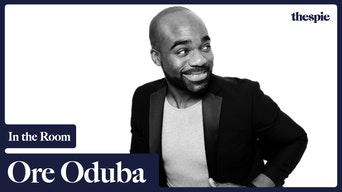 Ore Oduba, Strictly Come Dancing winner, multi-talented performer, and presenter, takes part in a  'In the Room' free artist talk as part of their interview series exploring the craft and creative process of theatre artists.
Ore will chat with host Dominic Powell about his transition from sports and newscasting to acting for screen and stage, notably appearing in Curtains opposite Jason Manford and as 'Teen Angel' in Grease.
How much? Free
Where? https://www.youtube.com/watch?v=oewdx0Xg18c
---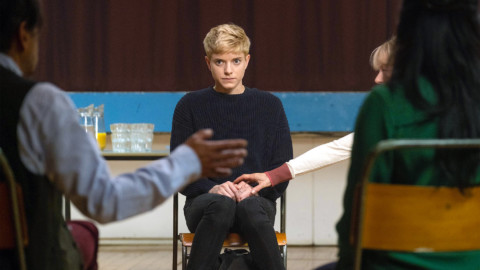 TV Recommendation: Feel Good
A semi-autobiographical comedy series from comedian Mae Martin, `Feel Good' is a deeply personal and poignant story about the unique pressures of navigating the modern-day fluid landscape of gender and sexuality.
It follows recovering addict and comedian Mae, who attempts to control the addictive behaviours and intense romanticism that permeate every facet of her life. Things become even more complicated for her, as she gets into an all-consuming relationship with her new girlfriend, George, played by Charlotte Ritchie.
How much? Free with a Netflix subscription
---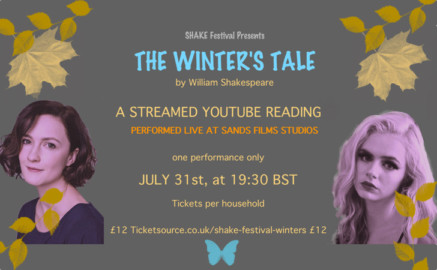 The Winter's Tale
Streaming worldwide live on YouTube from Sands Films Studio, Rotherhithe
For one night only | Saturday 31 July at 7.30pm BST
The rehearsed reading of Shakespeare's most soulful play stars Charlotte Hamblin, Mark Quartley, Maia Jemmett, Wendy Morgan, Leo Wringer, David Sturzaker and Tim Fitzhigham, with music by Oliver Wass and Finn Collinson.
Directed by Jenny Hall, The Winter's Tale follows her rehearsed readings of A Midsummer Night's Dream with Dan Stevens and Rebecca Hall, Sonnets & Carols with Harriet Walter and Janet Suzman and The Tempest with Geraldine James and Rebecca Hall.
This will be the first SHAKE Festival production that's streamed live from a theatre, rather than via Zoom.
How much? £12 per household
Where? https://www.ticketsource.co.uk/shake-festival-winters
---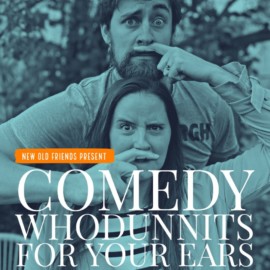 Comedy Whodunnits for your Ears
New Old Friends are a multi award-winning company who create theatre with a desire to entertain the largest audience possible. During the pandemic the company launched a podcast which is now called Comedy Whodunnits – for your ears.
A new series starts today. Crime on Centre Courts will run for ten episodes which will be released each weekday.
Crimes on Centre Court sees Penny & Perry Pink (no relation) on another hilarious and thrilling case for the P. Pink Detective Agency. An international cast of characters played by company founders Heather Westwell and Feargus Woods Dunlop ensure plenty of laughs and leads to explore as the case twists and turns its way to conclusion.
How much? Free from wherever you download your podcasts
New Old Friends will bring Crimes of Egypt to the Marina on Thu 23 Sep 21.
---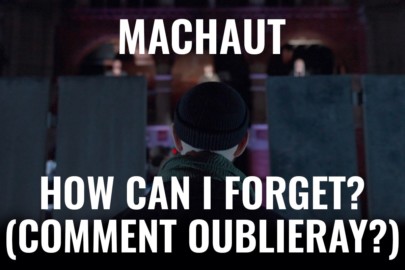 How can I forget?
A new staging of motets and ballades written by the 14th-century poet and composer Guillaume de Machaut, who survived war and plague and curated a body of work of huge significance and influence.
Shot at the atmospheric Stone Nest in London, How can I forget? (Comment oublieray?) explores the beauty and complexity of Machaut's music in the context of our own world.
How much? Free but registration needed
Where? https://watch.englishtouringopera.org.uk/videos/machaut-how-can-i-forget
---

TV Recommendation: The Underground Railroad
From Moonlight director Barry Jenkins comes The Underground Railroad, a 10-part drama based on Colson Whitehead's Pulitzer Prize-winning novel. Set in an alternate 19th century Deep South, this extraordinary series tells the story of enslaved friends Cora (Thuso Mbedu) and Caesar (Aaron Pierre), who attempt to escape their plantation — and a dogged slave-catcher (played by Joel Edgerton) — via an underground rail network.
Where? Amazon Prime
How much? Amazon Prime starts from £7.99 a month
---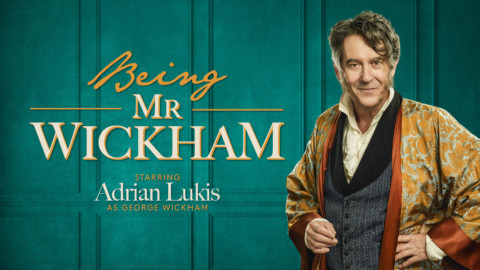 Being Mr Wickham
"Mr. Wickham is blessed with such happy manners as may ensure his making friends – whether he may be equally capable of retaining them is less certain"
Mr Wickham is ready to set the record straight.
Adrian Lukis, who starred in the renowned BBC TV adaptation of Pride and Prejudice, returns to the role of Mr Wickham this summer.
Join Pride and Prejudice's most roguish gentleman, George Wickham, on the eve of his sixtieth birthday, to lift the sheets on what exactly what happened thirty years on from where we left him…
Discover his own version of some very famous literary events.
What really happened with Darcy…?
What did he feel about Lizzie…?
What happened at Waterloo? Not to mention Byron…
On Demand until 11th August
Where? https://originaltheatreonline.com/productions/28/being-mr-wickham
How much? £20 – £100
---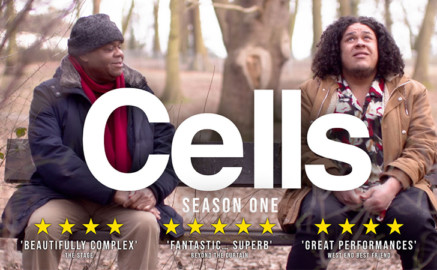 Cells
A university science lab. A kebab shop at 2am. An online gaming forum. Two strangers' lives become unexpectedly intertwined in this intimate new musical film, starring Olivier award-winning national treasure Clive Rowe & rising star Lem Knights. Alan Bennett meets The Streets in this tender and uplifting new work, giving voice to the lives of two everyday blokes in search of connection… Written, developed and recorded entirely during lockdown by the award-winning writer/director P Burton-Morgan and composer Ben Glasstone. [contains mild swearing]
How much? Free to watch on YouTube!
Where? https://www.youtube.com/watch?v=sjn2czM5xow
---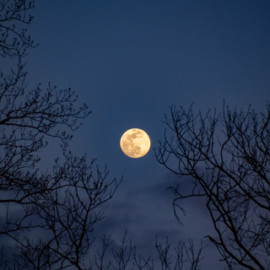 Our Dark Side and The Moon: a night time duet
A guided listening experience reflecting on our relationship to the moon, best enjoyed through headphones in the evening or at night. Take your device to an open window or outside space to look up and out as you listen. Text by Elayce Ismail, vocals by Nazan Fikret and music by John Barber.
How much? Free to watch on YouTube as part of The Royal Opera's eight newly-commissioned experimental experiences.
Where? https://www.roh.org.uk/tickets-and-events/festival/8bit-details
---
Philharmonia Sessions: Family Concert
Celebrate inspirational and pioneering women, and introduce your children to the wonderful world of the orchestra, with Philharmonia's fun free concert for families.
Discover a dramatic overture by Louise Farrenc, one of the leading French composers, pianists and educators of the 19th century; a cheery scherzo by Dame Ethel Smyth, a prominent campaigner for women's suffrage; and Mary Kouyoumdjian's "imagined journal entry by a hope-filled someone" inspired by her Armenian heritage. Sing along with Disney favorite Let it Go, and join in with a new piece for body percussion devised by House of Absolute, the Philharmonia's new Artists in Residence.
This concert is British Sign Language interpreted.
How much? Free to watch on YouTube
Where? https://www.youtube.com/watch?v=re6x33IWVJQ
---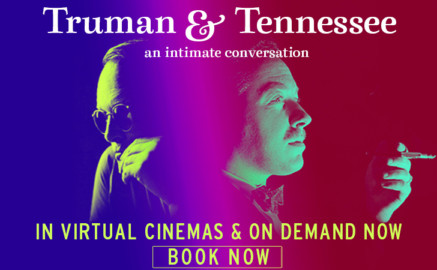 Truman & Tennessee: An Intimate Conversation
From director Lisa Immordino Vreeland (Peggy Guggenheim: Art Addict, Diana Vreeland : The Eye Has to Travel) comes the story of two of the greatest writers of the past century, Truman Capote and Tennessee Williams who are examined in a dialogue that stretches from their early days of friendship to their final, unsparing critiques of each other. Giving life to the dialogue and a physicality to their relationship, Jim Parsons is Capote and Williams is Zachary Quinto; both are icons and yet anti-heroes, in an era that has become glutted with one-named celebrities: it's time for a return to the originals. The two men themselves, as they lived their own life stories, embody the present more than the subjects they confronted in their works.
How much? £9.99 from a selection of different platforms
Where? https://www.trumantennessee.co.uk/
---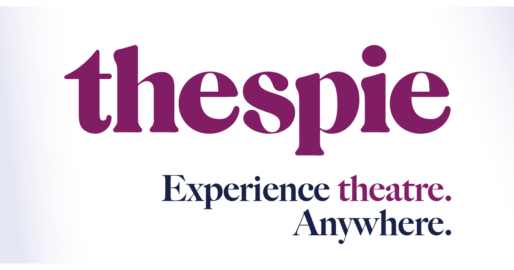 Website Recommendation: thespie
Thespie want to be the most trusted way to access theatre. So as theatre recovers from the global crisis, they are working to help rebuild it in a way that's better for artists and better for audiences, and helps kickstart the return of safe, live performance.
They help artists and producers sell tickets to shows, they help people find shows that match their interests, and they are also big advocates for the inclusion of remote audiences using livestreaming and filmed performances.
---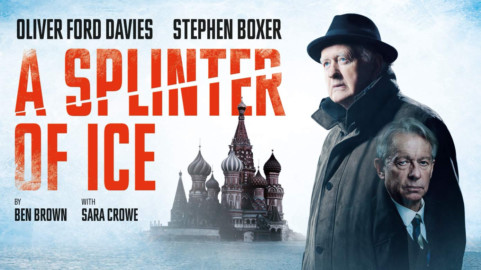 A Splinter of Ice
A new play by Ben Brown
Directed by Alastair Whatley with Alan Strachan
Starring Oliver Ford Davies, Stephen Boxer and Sara Crowe
Filmed on stage at the Cheltenham Everyman Theatre. Online until 31 July 2021
Moscow, 1987. As the cold war begins to thaw, an extraordinary reunion takes place between one of the great novelists of the twentieth century,Graham Greene, and his old MI6 boss, the notorious Soviet spy, Kim Philby.
It's taken thirty years and the beginnings of a new world order. As the two men raise their vodka glasses under the watchful eye of Russian memoirist and Philby's last wife, Rufa, Ben Brown's compelling political drama asks whether Philby betrayed his friend as well as his country, and how much the writer of The Third Man knew about Philby's secret life.
How much? from £20
Where? https://originaltheatreonline.com/productions/20/a-splinter-of-ice
---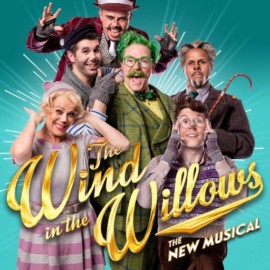 The Wind in the Willows on stage
The Spectacular Hit Musical by Oscar-winning screenwriter and creator of Downton Abbey Julian Fellowes and Olivier-award winning composer and lyricist George Stiles and Anthony Drewe.
​Join Ratty, Badger, Mole and the impulsive Toad as they embark on a series of riotous adventures spiralling from Toad's insatiable need for speed!
Featuring eye-poppingly beautiful design, exuberant choreography and a gloriously British score, The Wind in the Willows is packed with comedy, heart and thrills.
How much? £4.99 to Rent for 72 hours
Where? https://www.willowsmusical.com/
Why? Feel good family fun!
---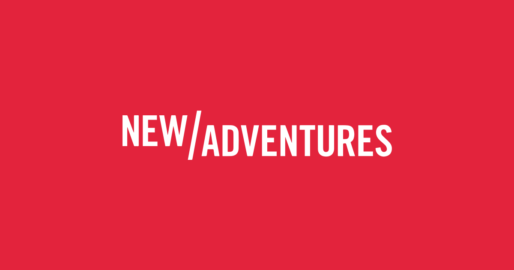 Open Company Class 2021 from New Adventures
Join Matthew Bourne's New Adventures Open Company Class 2021. All the classes will be available on YouTube. You can join Open Company Class anytime from anywhere!
They are releasing a class each Wednesday at 12PM (GMT).  The classes are aimed at professional dancers and dancers in training, however anyone can try them out and experience our company dance classes.
How much? Free!
Where? https://www.youtube.com/c/NewAdventuresOfficial/videos
Why? Although the classes are aimed at professional dancers we think it's really interesting to find out what goes on in a company dance class and we like to have a go at something out of our comfort zone!
---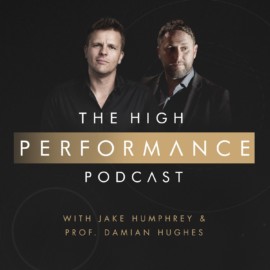 The High Performance Podcast
The High Performance Podcast brings you an intimate glimpse into the lives of high-achieving, world-class performers who have all excelled in their field with first-hand experiences and lessons to share. Find out what non-negotiable behaviours they employed to get them to the top and keep them there. Hosting every conversation is sports broadcaster Jake Humphrey and leading organisational psychologist Damian Hughes.
How much? Free from wherever you download your podcasts
More information: https://www.thehighperformancepodcast.com/
Why? Provides some fantastic insights into how to aim towards leading a more fulfilling and productive life.
---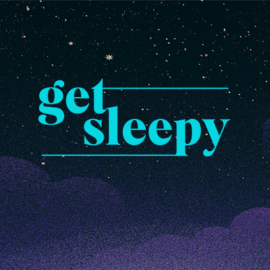 Get Sleepy Podcast
Relax and fall asleep with Get Sleepy's unique combination of sleep meditation, followed by a calming story that lets you drift off to a peaceful slumber.
How much? Free wherever you download your podcasts.
Why are we recommending this to you? Natalie from our Backdrop team say "Sometimes at the end of the day my brain can't switch off which makes it hard to sleep but listening to the Get Sleepy podcast calms my mind and helps me to sleep. In fact, I've never stayed awake long enough to hear the end of the story!
For more info visit https://getsleepy.com/
---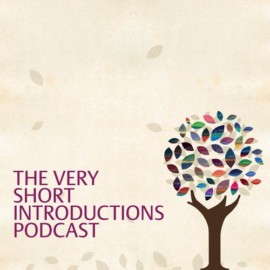 The Very Short Introductions Podcast
A concise and original introduction to a wide range of subjects — from Business to Sociology, Politics to Classics, and Literary Theory to History – by the expert authors of the Very Short Introductions series. For wherever your curiosity may take you.
How much? Free from wherever you download your podcasts
More info: https://www.stitcher.com/show/the-very-short-introductions-podcast
---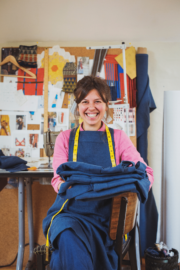 Thimble Studios
Camille Jacquemart is based in West Wales and has a wealth of knowledge in garment construction, pattern cutting and experience in teaching people to sew.
Thimble Studios was born from Camille's desire to foster a sewing community and inspire more people to make their own clothes.
If you are excited about sewing your own clothes watch Camille's series of mini videos that she hosted during the first lockdown.
Camille talks fabric, pick patterns and explores ways to get into sewing…
Where?  https://www.thimblestudios.com/ 
---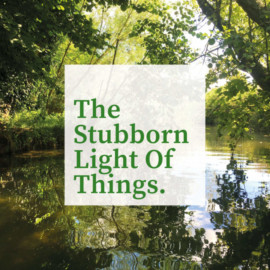 The Stubborn Light of Things Podcast
Join Melissa Harrison, a nature writer and novelist, who is lucky enough to be able to walk out of her cottage straight into Suffolk's beautiful open countryside. For six months – as spring 2020 broke over the British Isles, and summer turned to autumn – Melissa documented the wonder and richness of the natural world and the changing seasons and brought the outdoors into as many locked-down homes as she could.
How much? Free from wherever you download your podcasts
Find out more: https://melissaharrison.co.uk/podcast/
---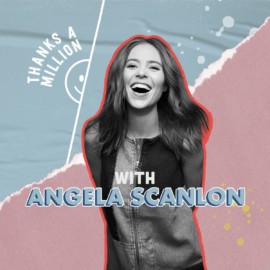 Angela Scanlon's Thanks a Million
The podcast that thinks about thanks, with the good, the great and the grateful.
How much? Free from wherever you get your podcasts
More info: www.thanksamillionpodcast.com
---

Typical
Typical uncovers the man and the humanity behind the tragic true-life events of Black British ex-serviceman Christopher Alder and the injustice that still remains twenty years since his story emerged.
Cost? 48 hour rental for £7.99
Find out more HERE
---
Conversations on Dance Podcast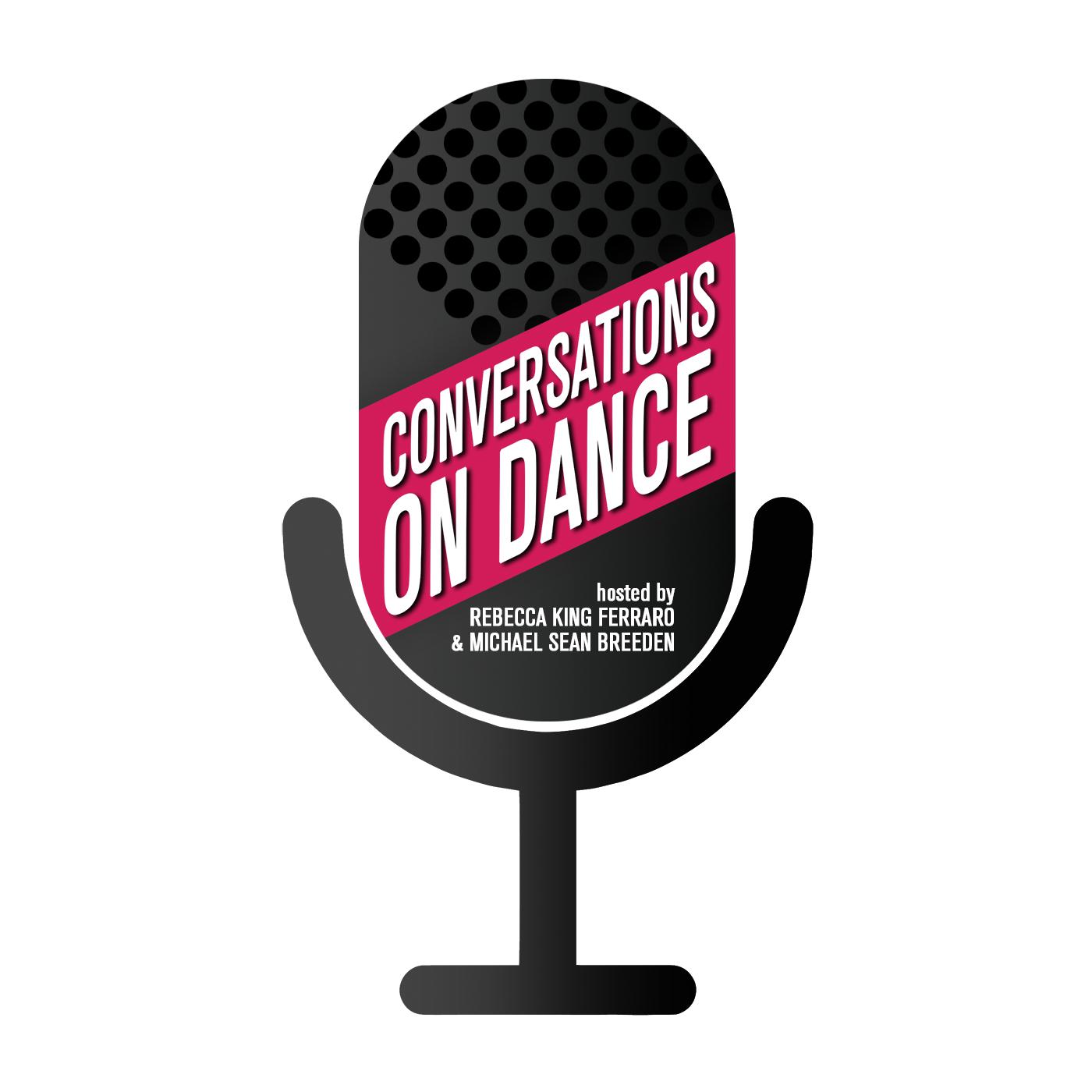 With each episode, Rebecca King Ferraro and Michael Sean Breeden bring their audience an inside look into the world of professional dancers. They discuss ballet training, techniques, choreography, and conduct interviews with some of the ballet world's best and brightest. They hope you will join them on this adventure and delve deeper into the beautiful world of ballet.
How much? Free wherever you listen to your podcasts
To find out more: https://conversationsondancepod.com/
---
'Slow TV' travel videos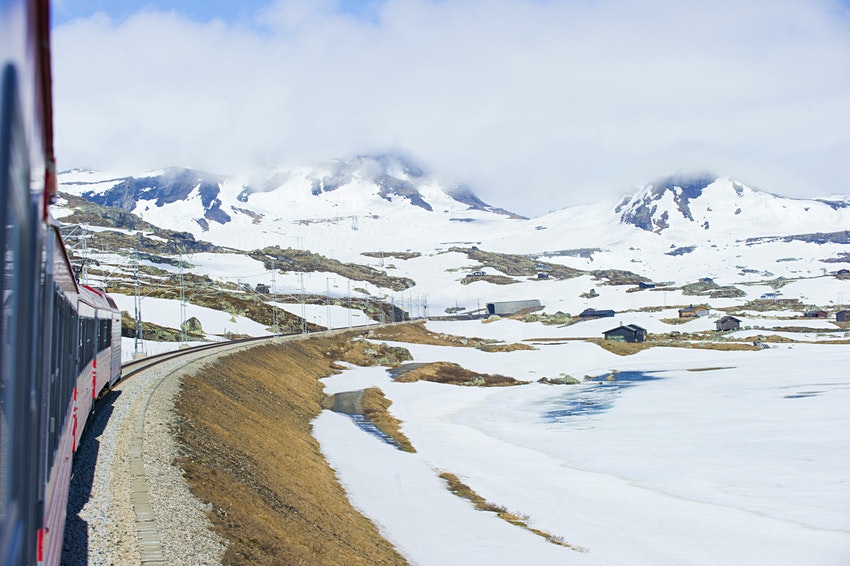 Ever felt so stressed out, so worn down or so fed up that you found yourself wishing you could just curl up on the sofa and watch an eight-hour live stream of a boat cruising across the ocean?
It may be hard to believe, but Slow TV (Sakte-TV), a form of documentary focused on seemingly mundane events, has grown massively in popularity in its native Norway since its creation in 2009 – and could be just the ticket for travellers currently stuck inside and feeling anxious.
How much? Free on YouTube
Find out more: https://www.lonelyplanet.com/articles/slow-tv-travel-videos
---

stage 2 view 
Watch classic stage shows such as Kinky Boots, American in Paris and 42nd Street.
How much? £6.99 for 48 hour rental
---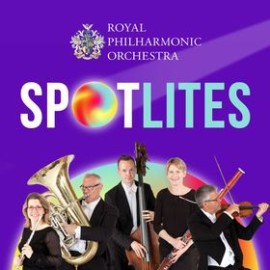 Royal Philharmonic Orchestra: Spotlites
Join the RPO each Wednesday at 1pm for their weekly bite-sized Facebook events featuring highlights from their recent Spotlight concerts at Cadogan Hall.
How much? Free!
https://www.facebook.com/watch/21740947184/3812824525404198/
---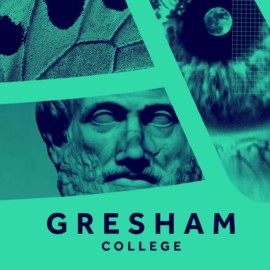 Gresham College Lectures
Free lectures by the leading academics and thinkers. Gresham College has been providing free public lectures since 1597, making us London's oldest higher education institution.
How much? Free!
---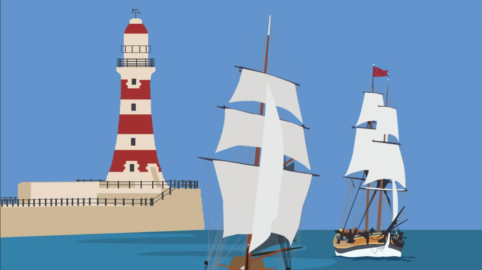 Tall Ships Sunderland: High Wire Walking
Chris Bullzini and fellow artist Johanne Humblet from Cirque Bijou showed off an incredible sense of balance, nerves of steel and a real head for heights as they traversed the River Wear on a tight rope.
How much? Watch below!
---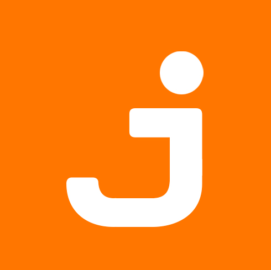 Jollybox
Jollybox is a social micro-blogging platform where people share about the things that make their day. As a digital journal of all the little things that make us feel joyful and content.
How much? Free!
---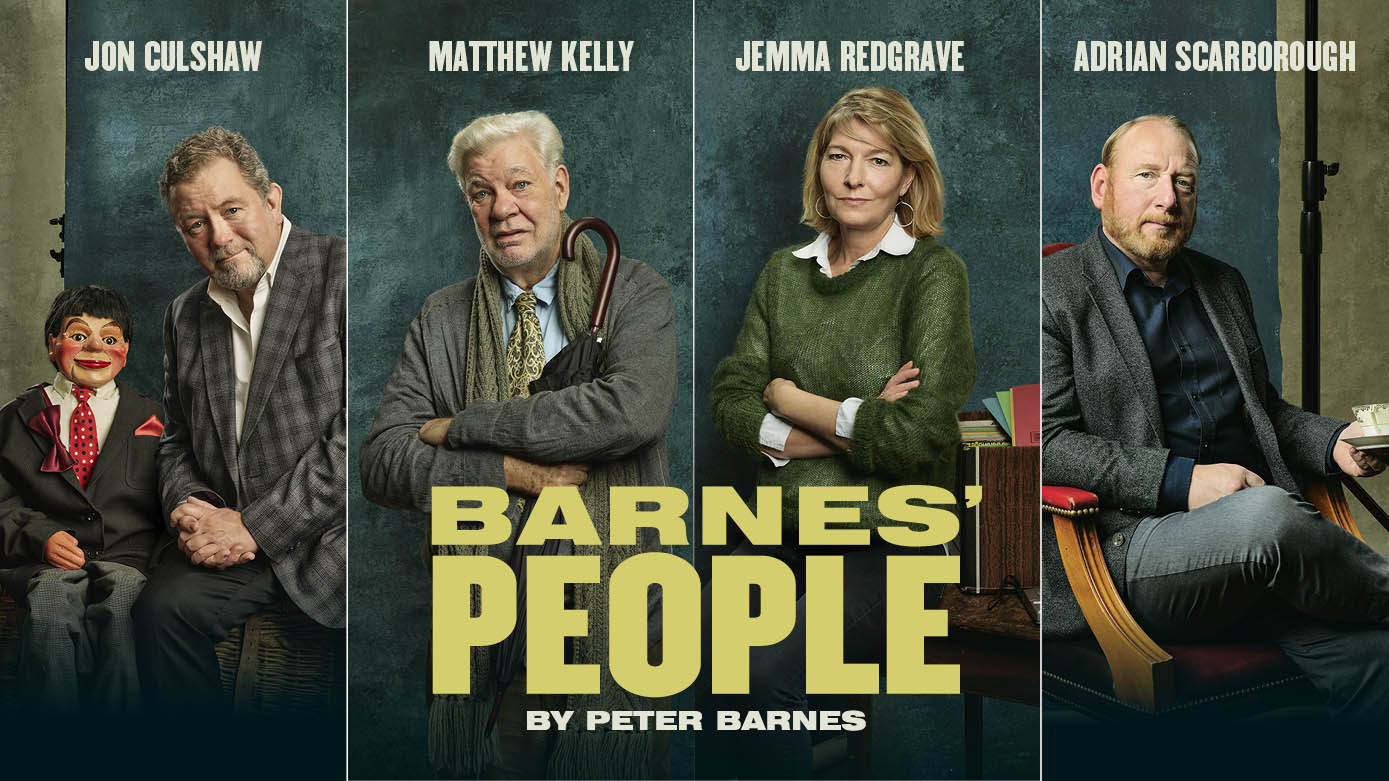 Barnes' People
A series of four theatrical monologues starring Jon Culshaw, Matthew Kelly, Jemma Redgrave and Adrian Scarborough
From writer Peter Barnes (The Ruling Class) comes a selection of four exquisitely crafted monologues, performed by four of our leading actors and filmed on stage at the Theatre Royal Windsor
How much? £7.50 for an individual monologue. £20 for all 4
https://originaltheatreonline.com/productions/14/barnes-people-complete-series
---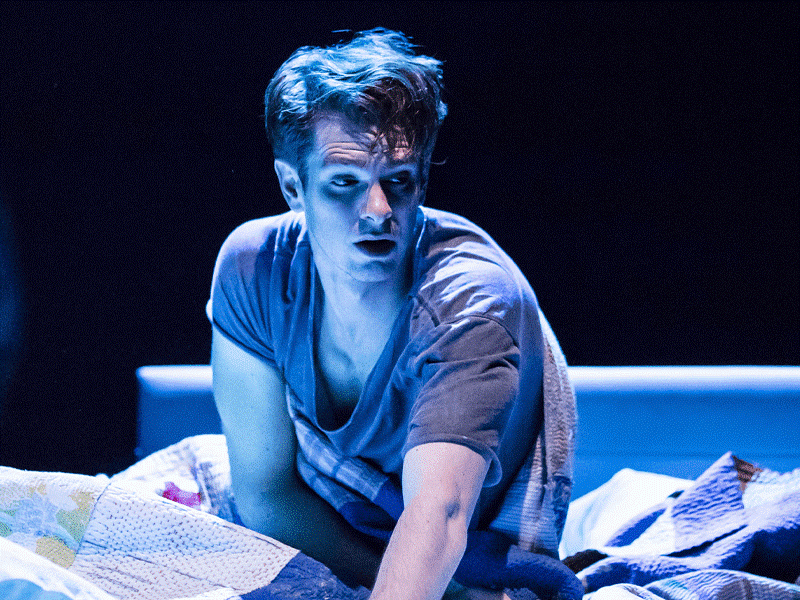 Angels in America Part One and Part Two
Set in New York, this ★★★★★ epic play follows six people whose fates become rapidly intertwined as they grapple with life and death, love and sex, heaven and hell. Featuring astonishing performances from Andrew Garfield, Denise Gough, Nathan Lane, James McCardle and Russell Tovey that wowed cinema audiences around the world.
How Much? Subscribe to National Theatre at Home for £9.99 per month
---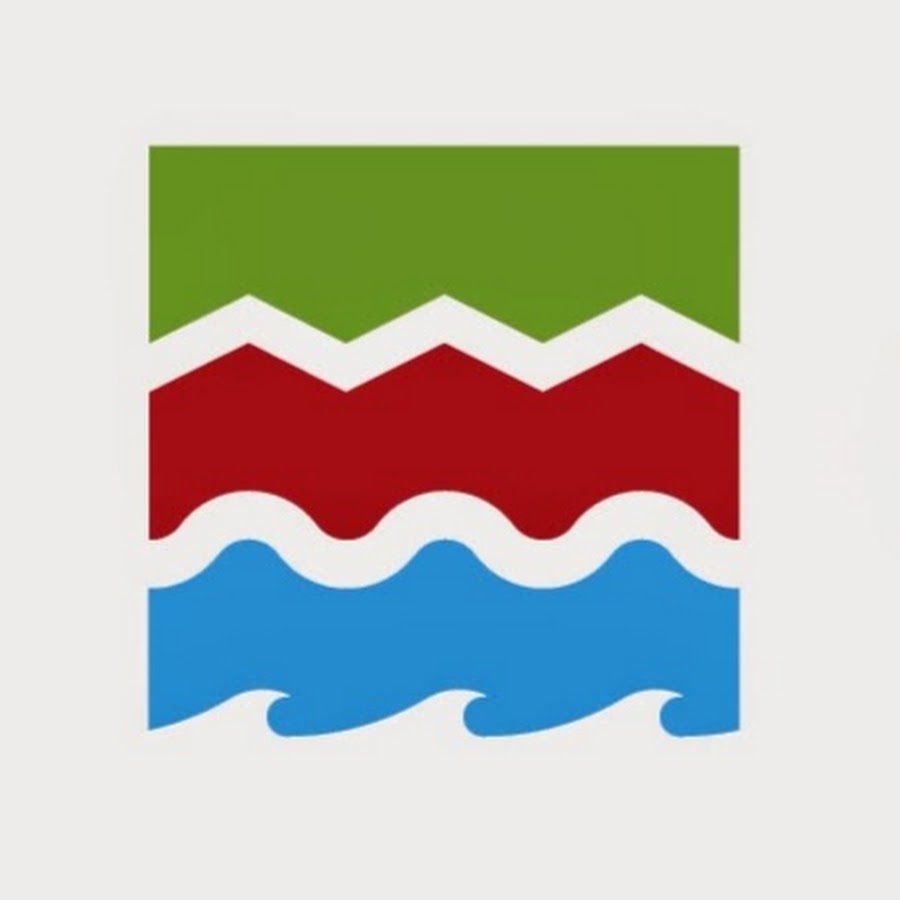 Historic England: High Street Tales – Stories Capturing the Everyday Magic of High Streets
From hidden histories to local urban legends, eight contemporary writers across England have worked with their local communities to explore the everyday magic of high streets.
Seven new short stories, or 'High Street Tales', are available as an ebook. The eight writers have also narrated their stories for a 'High Street Tales' podcast series.
How much? Download the ebook here for free. Also available as a podcast in your preferred app.
---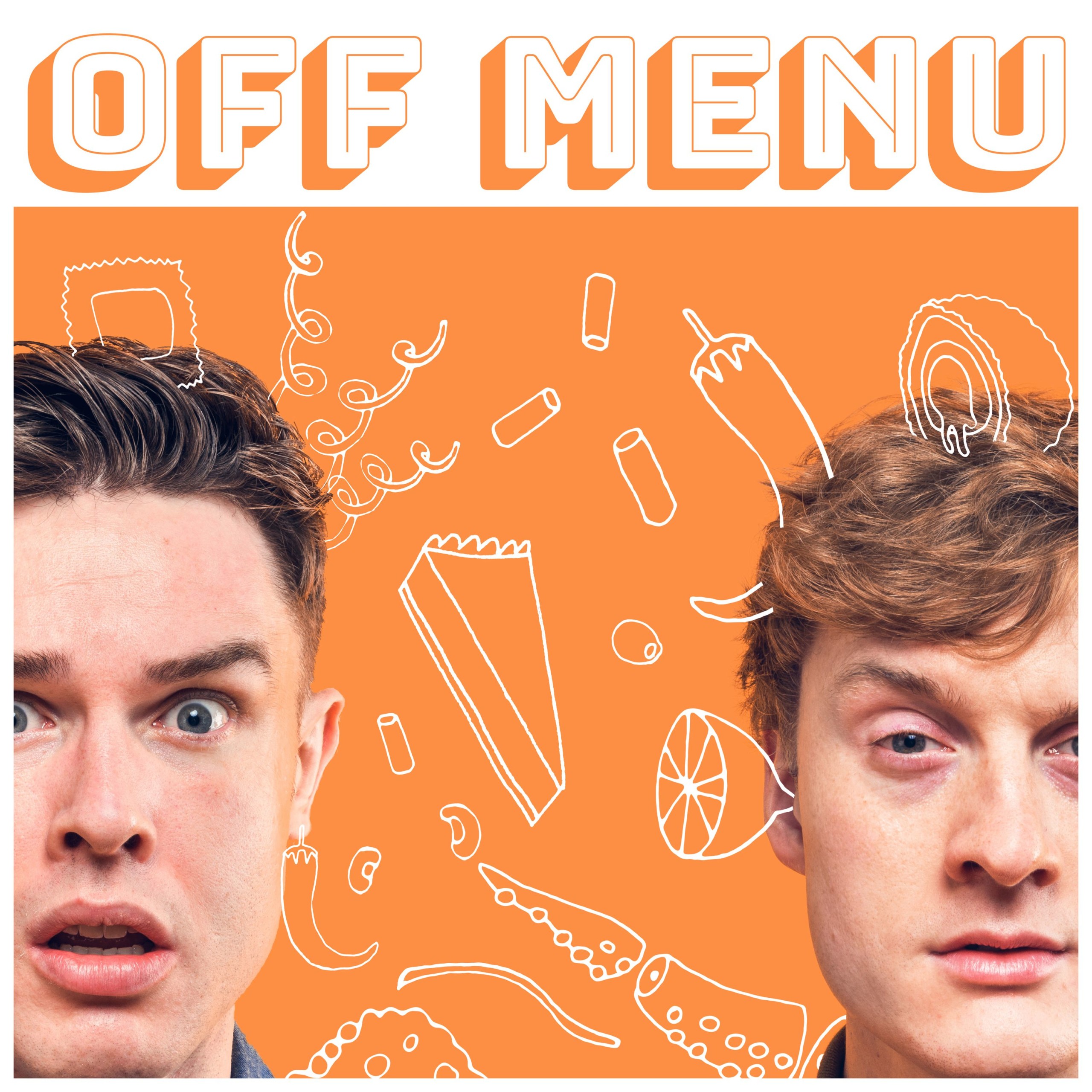 Off the Menu Podcast
Comedians Ed Gamble and James Acaster invite special guests into their magical restaurant to each choose their favourite starter, main course, side dish, dessert and drink.
Cost? Free through wherever you get your podcasts.
To find out more click HERE
---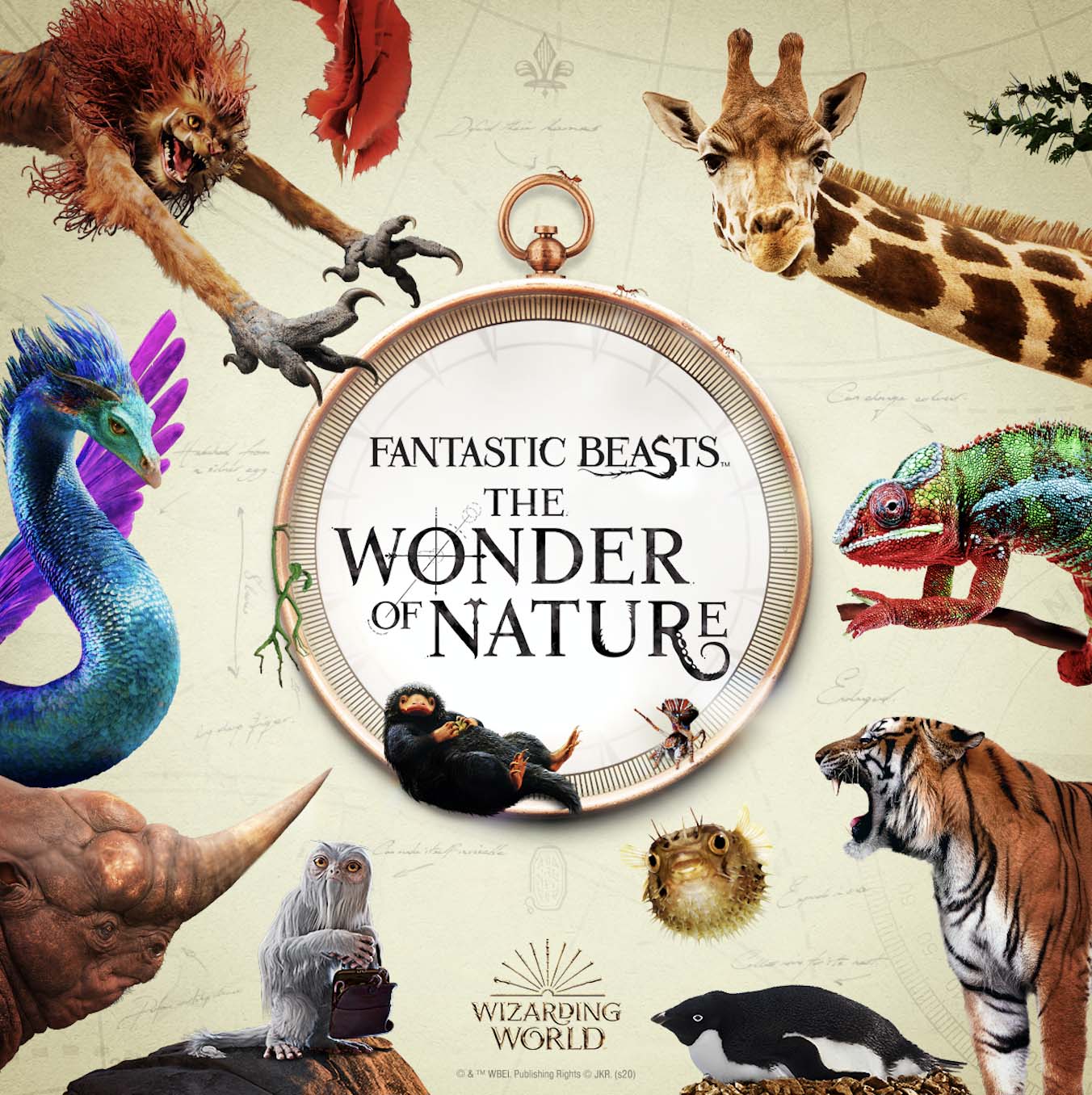 Take a virtual stroll through the Fantastic Beasts: The Wonder of Nature exhibition.
Step into an online world full of fantastic real-life and magical beasts. There are highlights, stories and games galore.
Cost? FREE!
To find out more click HERE
---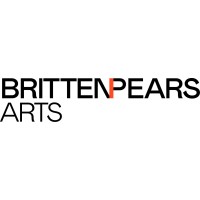 Join Britten Pears Arts for music making workshops!
Participate is a music making workshop aimed at cared-for and carers starting on Wed 3rd Feb.
Mini Music Makers is aimed at families with children aged 0 – 5. This runs every Friday morning from 10am.
Cost? FREE!
For more information and to sign up email community@brittenpearsarts.org

Listen to Arts Council England podcast: More than a house for books
A series of three podcasts to highlight the important role our libraries have in the community
Cost? FREE!
To listen click HERE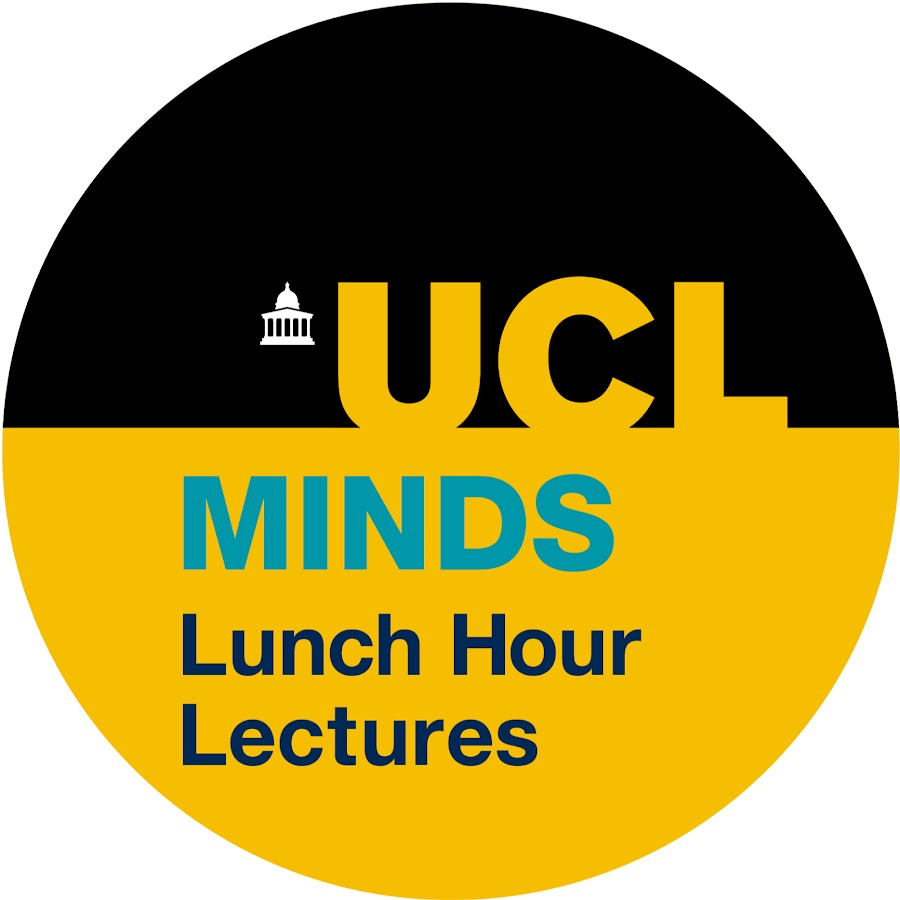 Learn something new with Lunchtime Lectures
These popular lectures have been running from 1942 and showcase the exceptional research work being undertaken across UCL.
Cost? FREE
Find out more HERE