More Inspiration:
---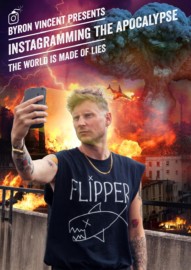 Byron Vincent presents Instagramming the Apocalypse 
In a new film developed from his stage show, performer Byron Vincent brings the force of his wit and wisdom to shine a spotlight on the post-satire age.
 Byron has an anxiety disorder – but with dying icons, impending climate catastrophe and that bloke from 'Home Alone 2' in charge of the world's largest nuclear arsenal, isn't blind panic the only sane response? It's a glib, postmodern world in which cynicism is cool, modern life is rubbish and sincerity is for suckers.
 Although the live zoom event was at the weekend the event is now on demand to watch until 8th May
 How much? Free but donations encouraged
 Age Suitability: 18+ (adult content and strong language)
 Where? https://inncrowd.org.uk/performances/byron-vincents-instagramming-the-apocalypse-2/
Inn Crowd After Hours is an online season of live-literature films including James McDermott's Manatomy.
---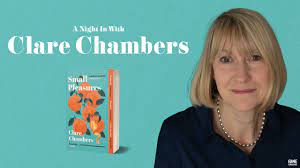 A Night in with Clare Chambers
Join the author, Clare Chambers, as she explores the inspirations behind her haunting and compelling novel; a BBC Radio 4 interview she heard more than 20 years ago, the story of a significant local tragedy, and a failed project all led her to write Small Pleasures, her first novel in 10 years. In conversation for this exclusive event, she'll touch on the themes of her novel: post-war suburban femininity, human fragility, the nobility of sacrifice, and the conflict between personal fulfilment and duty.
When? 3rd May and then available for 7 days
How much? Stream and Book £15. Stream only £10
Why? Three of the Marina team have read and loved Small Pleasures and would thoroughly recommend this stream and book!
Where? https://www.fane.co.uk/clare-chambers
---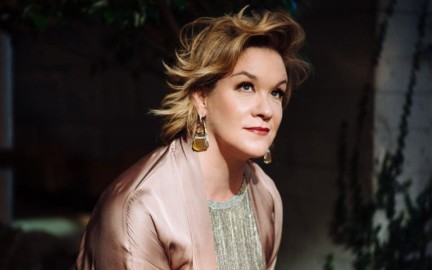 Philharmonia Orchestra: Elgar's Enigma Variations
Variations on a theme have been around since the Baroque era too, but most composers begin by stating their theme clearly. Not so Elgar, who has kept us guessing at his 'Enigma' for over a century. His memorable musical portraits of his wife, colleagues and friends – and in particular the solemn and majestic 'Nimrod', representing his publisher – are a firm favourite for countless listeners.
Artists
Sir John Eliot Gardiner – conductor
Alice Coote – mezzo-soprano
Programme
TIPPETT Fantasia Concertante on a Theme of Corelli
When? Friday 7th May 7.30pm (and then available for 30 days after the stream)
How much? £12
Where? https://philharmonia.co.uk/whats-on/streamed-from-southbank-centre-tippett-britten-elgar/
---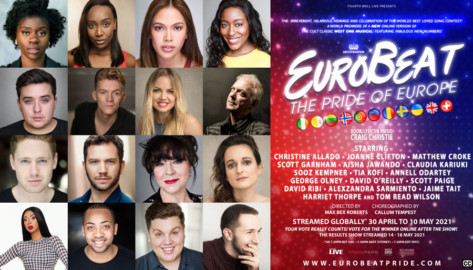 Eurobeat
Fourth Wall Live are delighted to announce the world premiere of a new online version of the cult West End Musical Eurobeat – The Pride of Europe. the hilarious and irreverent homage to Europe's most beloved song contest where you decide the winner!
Delighting audiences since its 2008 West End run, this is the latest iteration to join the Eurobeat canon, which (much like its real-life counterpart) is continuously evolving, adapting and reflecting current times. After Moldova and Bosnia & Herzegovina, it is now Liechtenstein's turn to crown this year's Eurobeat champion. Take a trip to this tiny Alpine nation for some hilarious new songs, and some old favourites. This loving send-up is bound to delight any fan of Europe's largest television event! A live stream of power ballads galore, outrageous dance routines, key-changes, drag queens, a sprinkle of politics and the drama of crowning a winner! Eurobeat: The Pride of Europe is a celebration of an ever more diverse continent that sure loves to party. A song contest which reflects quirky, colourful and camp Europe, where even the smallest can come out and make it big!
This production will be filmed at The Clapham Grand and streamed globally from 30 April – 10 May 2021 on Stream.Theatre. Viewers will be asked to vote online after watching the show (Your vote really counts!) and The Results Show will be streamed from 14 – 18 May 2021. www.eurobeatpride.com
How much? £14.50 plus £3 booking fee
Where? https://www.stream.theatre/season/85
---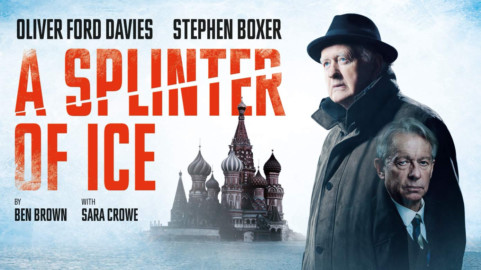 A Splinter of Ice
A new play by Ben Brown
Directed by Alastair Whatley with Alan Strachan
Starring Oliver Ford Davies, Stephen Boxer and Sara Crowe
Filmed on stage at the Cheltenham Everyman Theatre. Online until 31 July 2021
Moscow, 1987. As the cold war begins to thaw, an extraordinary reunion takes place between one of the great novelists of the twentieth century,Graham Greene, and his old MI6 boss, the notorious Soviet spy, Kim Philby.
It's taken thirty years and the beginnings of a new world order. As the two men raise their vodka glasses under the watchful eye of Russian memoirist and Philby's last wife, Rufa, Ben Brown's compelling political drama asks whether Philby betrayed his friend as well as his country, and how much the writer of The Third Man knew about Philby's secret life.
How much? from £20
Where? https://originaltheatreonline.com/productions/20/a-splinter-of-ice
---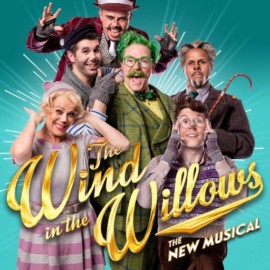 The Wind in the Willows on stage
The Spectacular Hit Musical by Oscar-winning screenwriter and creator of Downton Abbey Julian Fellowes and Olivier-award winning composer and lyricist George Stiles and Anthony Drewe.
​Join Ratty, Badger, Mole and the impulsive Toad as they embark on a series of riotous adventures spiralling from Toad's insatiable need for speed!
Featuring eye-poppingly beautiful design, exuberant choreography and a gloriously British score, The Wind in the Willows is packed with comedy, heart and thrills.
How much? £4.99 to Rent for 72 hours
Where? https://www.willowsmusical.com/
Why? Feel good family fun!
---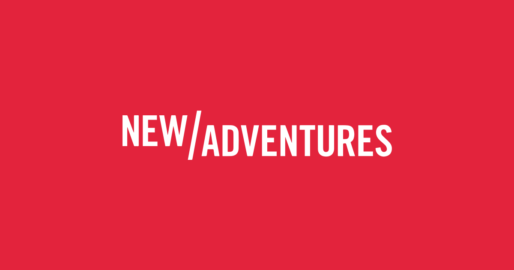 Open Company Class 2021 from New Adventures
Join Matthew Bourne's New Adventures Open Company Class 2021. All the classes will be available on YouTube. You can join Open Company Class anytime from anywhere!
They are releasing a class each Wednesday at 12PM (GMT).  The classes are aimed at professional dancers and dancers in training, however anyone can try them out and experience our company dance classes.
How much? Free!
Where? https://www.youtube.com/c/NewAdventuresOfficial/videos
Why? Although the classes are aimed at professional dancers we think it's really interesting to find out what goes on in a company dance class and we like to have a go at something out of our comfort zone!
---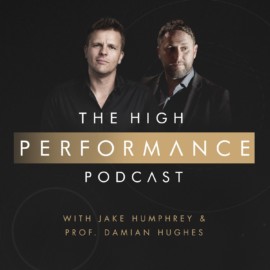 The High Performance Podcast
The High Performance Podcast brings you an intimate glimpse into the lives of high-achieving, world-class performers who have all excelled in their field with first-hand experiences and lessons to share. Find out what non-negotiable behaviours they employed to get them to the top and keep them there. Hosting every conversation is sports broadcaster Jake Humphrey and leading organisational psychologist Damian Hughes.
How much? Free from wherever you download your podcasts
More information: https://www.thehighperformancepodcast.com/
Why? Provides some fantastic insights into how to aim towards leading a more fulfilling and productive life.
---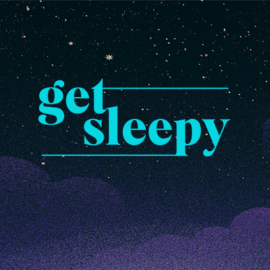 Get Sleepy Podcast
Relax and fall asleep with Get Sleepy's unique combination of sleep meditation, followed by a calming story that lets you drift off to a peaceful slumber.
How much? Free wherever you download your podcasts.
Why are we recommending this to you? Natalie from our Backdrop team say "Sometimes at the end of the day my brain can't switch off which makes it hard to sleep but listening to the Get Sleepy podcast calms my mind and helps me to sleep. In fact, I've never stayed awake long enough to hear the end of the story!
For more info visit https://getsleepy.com/
---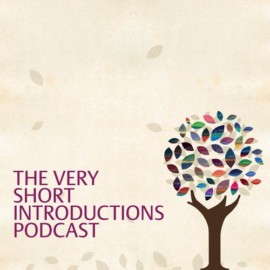 The Very Short Introductions Podcast
A concise and original introduction to a wide range of subjects — from Business to Sociology, Politics to Classics, and Literary Theory to History – by the expert authors of the Very Short Introductions series. For wherever your curiosity may take you.
How much? Free from wherever you download your podcasts
More info: https://www.stitcher.com/show/the-very-short-introductions-podcast
---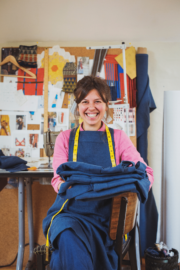 Thimble Studios
Camille Jacquemart is based in West Wales and has a wealth of knowledge in garment construction, pattern cutting and experience in teaching people to sew.
Thimble Studios was born from Camille's desire to foster a sewing community and inspire more people to make their own clothes.
If you are excited about sewing your own clothes watch Camille's series of mini videos that she hosted during the first lockdown.
Camille talks fabric, pick patterns and explores ways to get into sewing…
Where?  https://www.thimblestudios.com/ 
---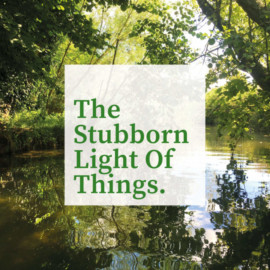 The Stubborn Light of Things Podcast
Join Melissa Harrison, a nature writer and novelist, who is lucky enough to be able to walk out of her cottage straight into Suffolk's beautiful open countryside. For six months – as spring 2020 broke over the British Isles, and summer turned to autumn – Melissa documented the wonder and richness of the natural world and the changing seasons and brought the outdoors into as many locked-down homes as she could.
How much? Free from wherever you download your podcasts
Find out more: https://melissaharrison.co.uk/podcast/
---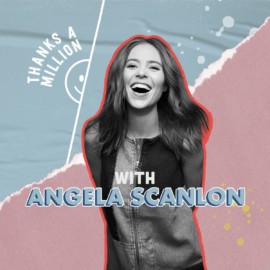 Angela Scanlon's Thanks a Million
The podcast that thinks about thanks, with the good, the great and the grateful.
How much? Free from wherever you get your podcasts
More info: www.thanksamillionpodcast.com
---

Typical
Typical uncovers the man and the humanity behind the tragic true-life events of Black British ex-serviceman Christopher Alder and the injustice that still remains twenty years since his story emerged.
Cost? 48 hour rental for £9.99
Find out more HERE
---
Conversations on Dance Podcast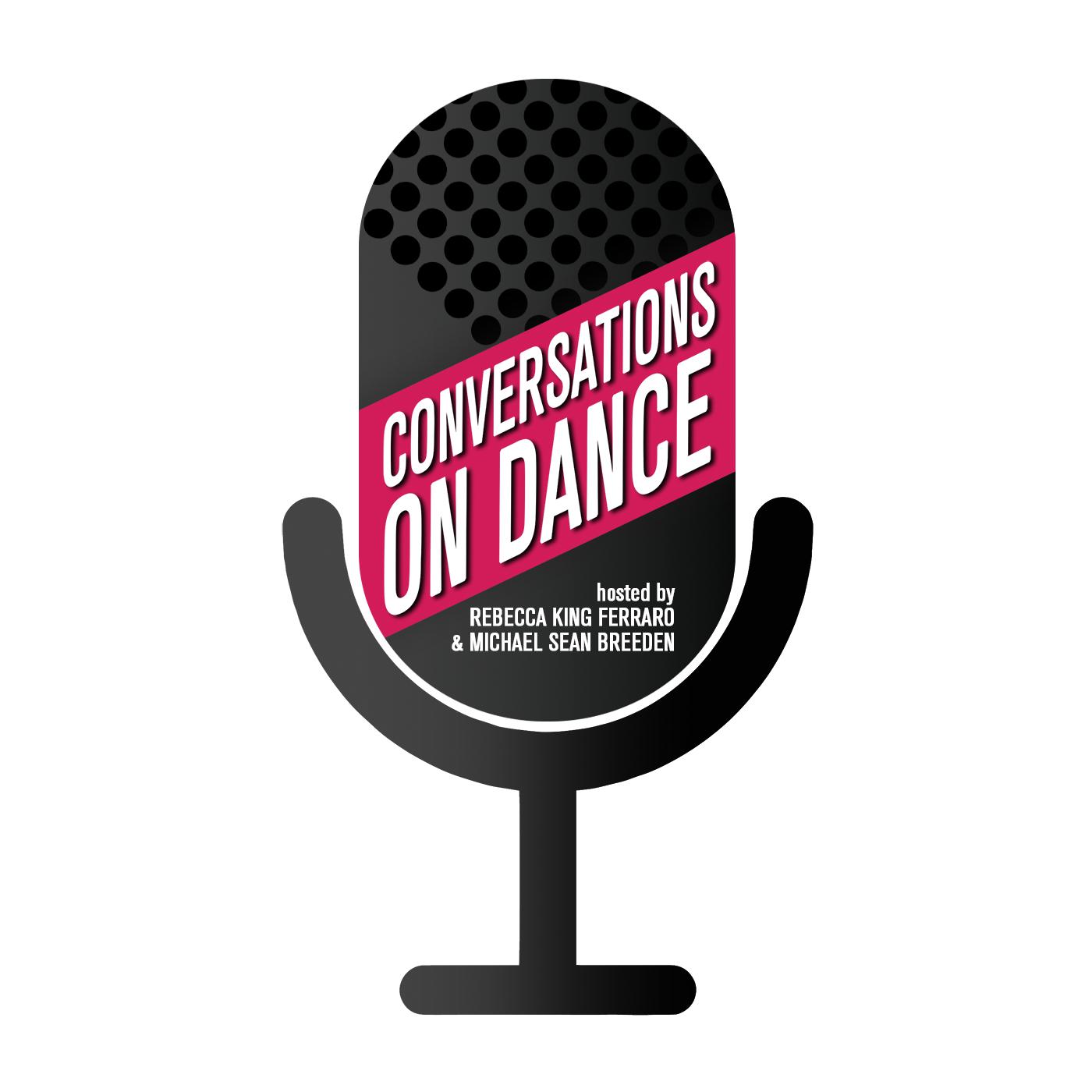 With each episode, Rebecca King Ferraro and Michael Sean Breeden bring their audience an inside look into the world of professional dancers. They discuss ballet training, techniques, choreography, and conduct interviews with some of the ballet world's best and brightest. They hope you will join them on this adventure and delve deeper into the beautiful world of ballet.
How much? Free wherever you listen to your podcasts
To find out more: https://conversationsondancepod.com/
---
'Slow TV' travel videos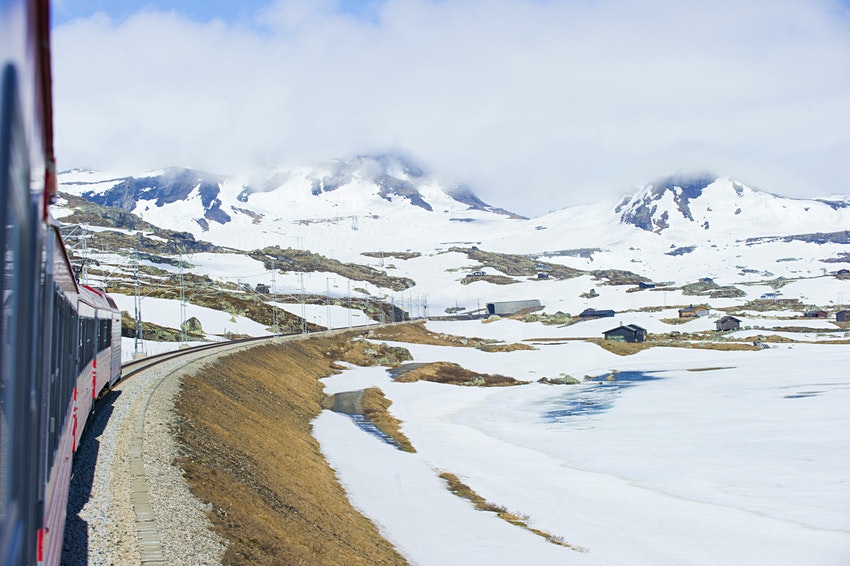 Ever felt so stressed out, so worn down or so fed up that you found yourself wishing you could just curl up on the sofa and watch an eight-hour live stream of a boat cruising across the ocean?
It may be hard to believe, but Slow TV (Sakte-TV), a form of documentary focused on seemingly mundane events, has grown massively in popularity in its native Norway since its creation in 2009 – and could be just the ticket for travellers currently stuck inside and feeling anxious.
How much? Free on YouTube
Find out more: https://www.lonelyplanet.com/articles/slow-tv-travel-videos
---

stage 2 view 
Watch classic stage shows such as Kinky Boots, American in Paris and 42nd Street.
How much? £6.99 for 48 hour rental
---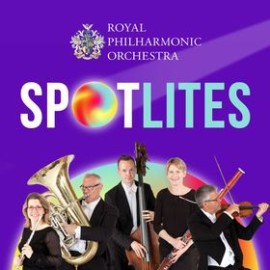 Royal Philharmonic Orchestra: Spotlites
Join the RPO each Wednesday at 1pm for their weekly bite-sized Facebook events featuring highlights from their recent Spotlight concerts at Cadogan Hall.
How much? Free!
https://www.facebook.com/watch/21740947184/3812824525404198/
---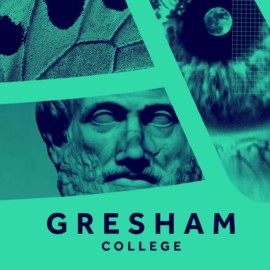 Gresham College Lectures
Free lectures by the leading academics and thinkers. Gresham College has been providing free public lectures since 1597, making us London's oldest higher education institution.
How much? Free!
---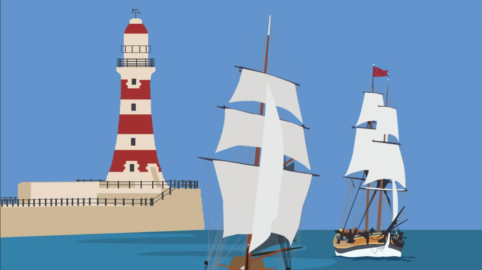 Tall Ships Sunderland: High Wire Walking
Chris Bullzini and fellow artist Johanne Humblet from Cirque Bijou showed off an incredible sense of balance, nerves of steel and a real head for heights as they traversed the River Wear on a tight rope.
How much? Watch below!
---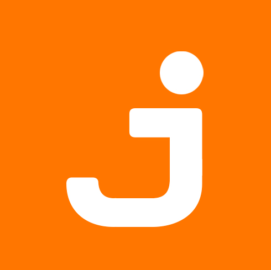 Jollybox
Jollybox is a social micro-blogging platform where people share about the things that make their day. As a digital journal of all the little things that make us feel joyful and content.
How much? Free!
---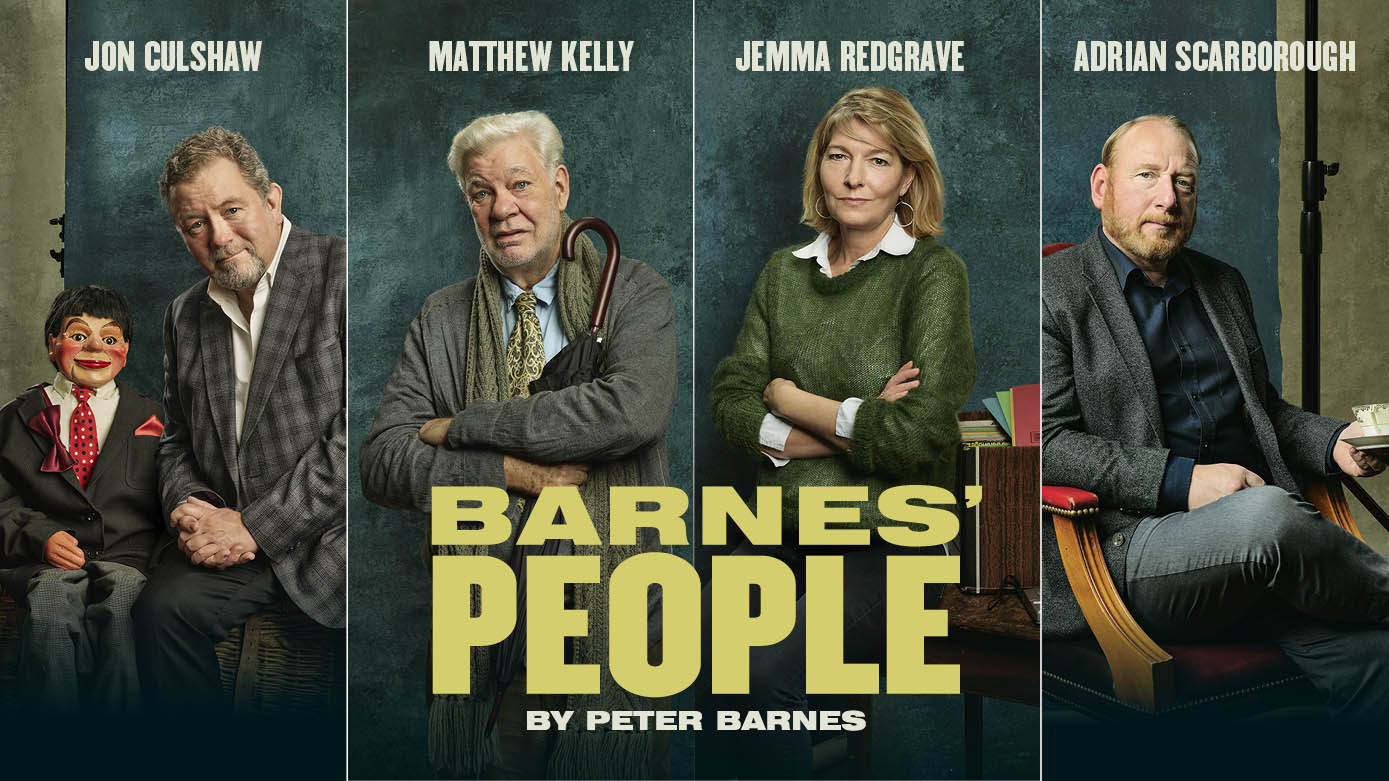 Barnes' People
A series of four theatrical monologues starring Jon Culshaw, Matthew Kelly, Jemma Redgrave and Adrian Scarborough
From writer Peter Barnes (The Ruling Class) comes a selection of four exquisitely crafted monologues, performed by four of our leading actors and filmed on stage at the Theatre Royal Windsor
How much? £7.50 for an individual monologue. £20 for all 4
https://originaltheatreonline.com/productions/14/barnes-people-complete-series
---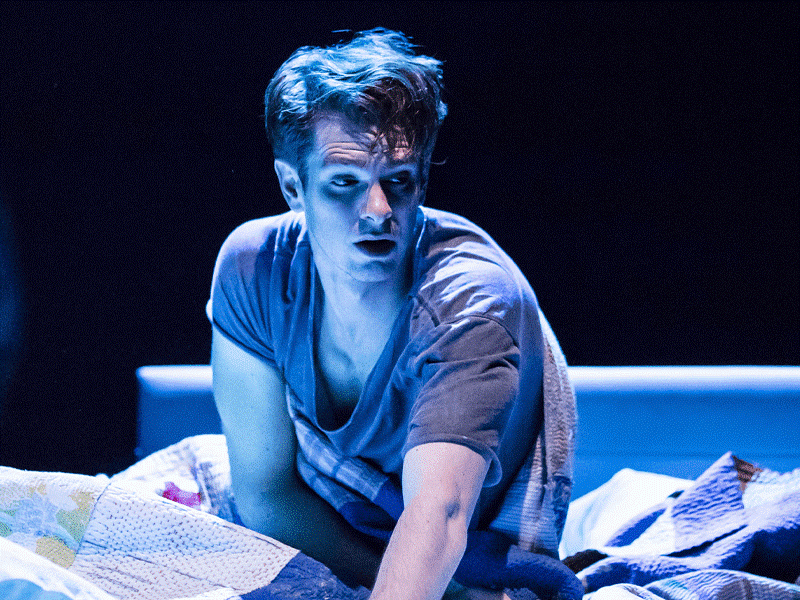 Angels in America Part One and Part Two
Set in New York, this ★★★★★ epic play follows six people whose fates become rapidly intertwined as they grapple with life and death, love and sex, heaven and hell. Featuring astonishing performances from Andrew Garfield, Denise Gough, Nathan Lane, James McCardle and Russell Tovey that wowed cinema audiences around the world.
How Much? Subscribe to National Theatre at Home for £9.99 per month
---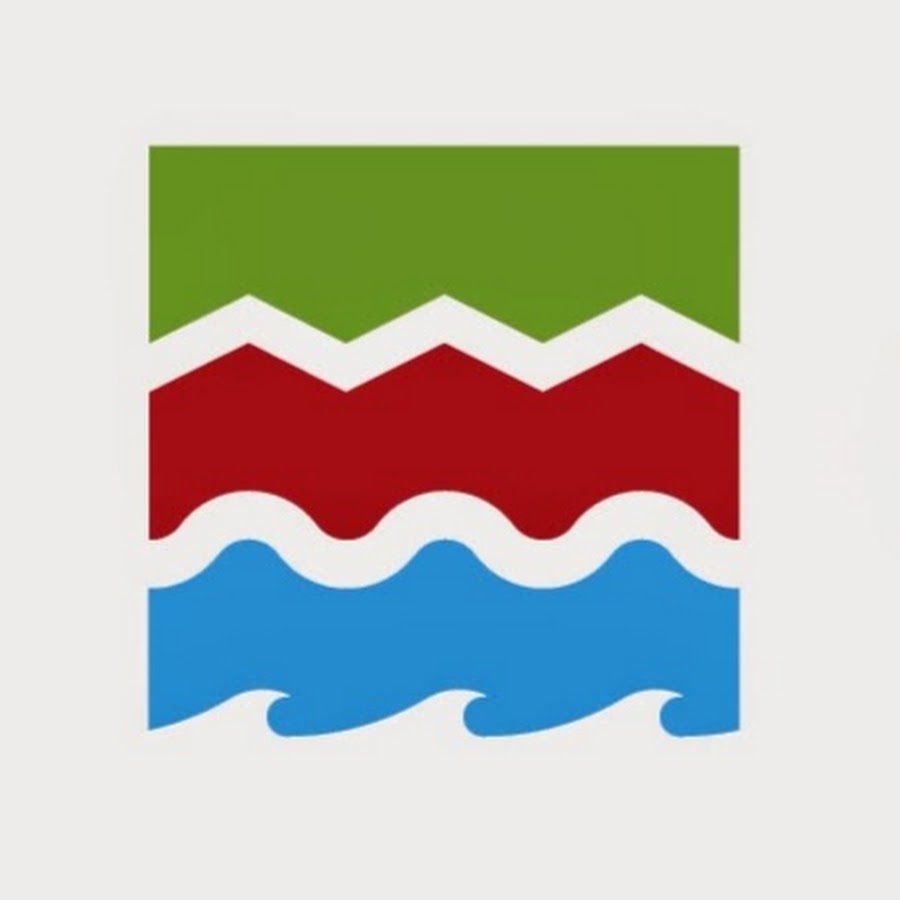 Historic England: High Street Tales – Stories Capturing the Everyday Magic of High Streets
From hidden histories to local urban legends, eight contemporary writers across England have worked with their local communities to explore the everyday magic of high streets.
Seven new short stories, or 'High Street Tales', are available as an ebook. The eight writers have also narrated their stories for a 'High Street Tales' podcast series.
How much? Download the ebook here for free. Also available as a podcast in your preferred app.
---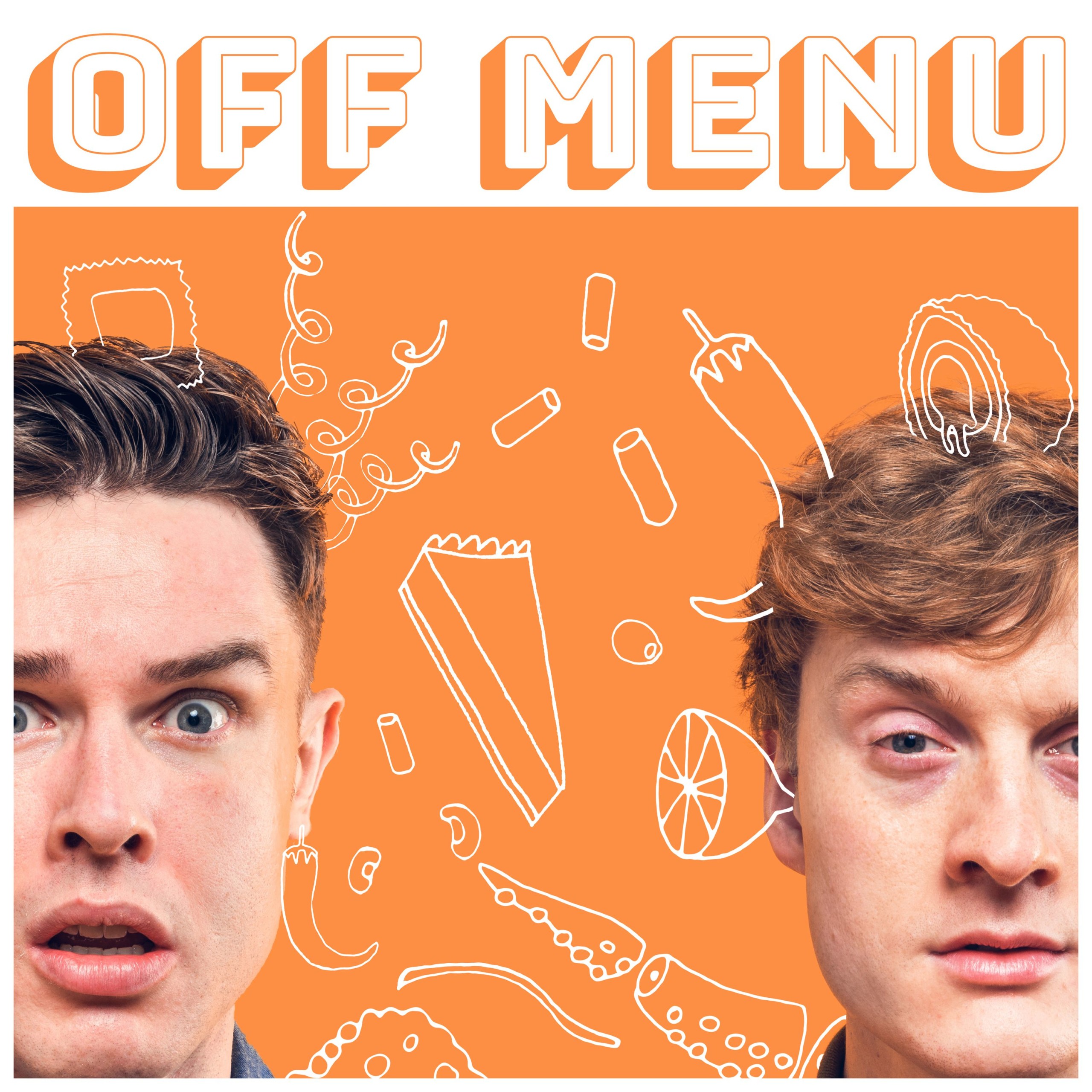 Off the Menu Podcast
Comedians Ed Gamble and James Acaster invite special guests into their magical restaurant to each choose their favourite starter, main course, side dish, dessert and drink.
Cost? Free through wherever you get your podcasts.
To find out more click HERE
---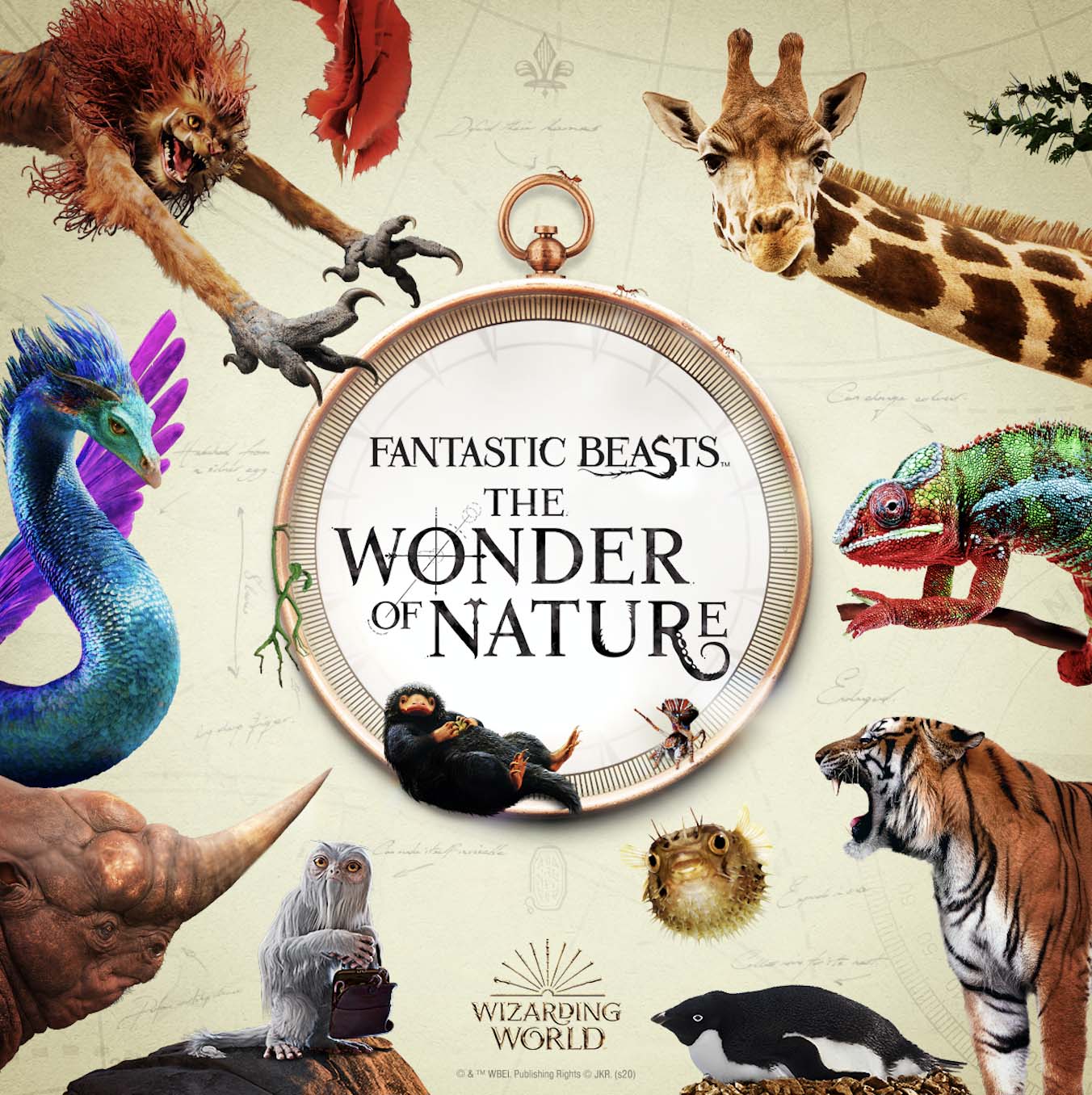 Take a virtual stroll through the Fantastic Beasts: The Wonder of Nature exhibition.
Step into an online world full of fantastic real-life and magical beasts. There are highlights, stories and games galore.
Cost? FREE!
To find out more click HERE
---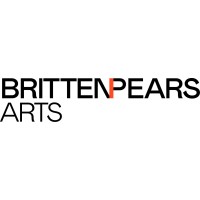 Join Britten Pears Arts for music making workshops!
Participate is a music making workshop aimed at cared-for and carers starting on Wed 3rd Feb.
Mini Music Makers is aimed at families with children aged 0 – 5. This runs every Friday morning from 10am.
Cost? FREE!
For more information and to sign up email community@brittenpearsarts.org

Listen to Arts Council England podcast: More than a house for books
A series of three podcasts to highlight the important role our libraries have in the community
Cost? FREE!
To listen click HERE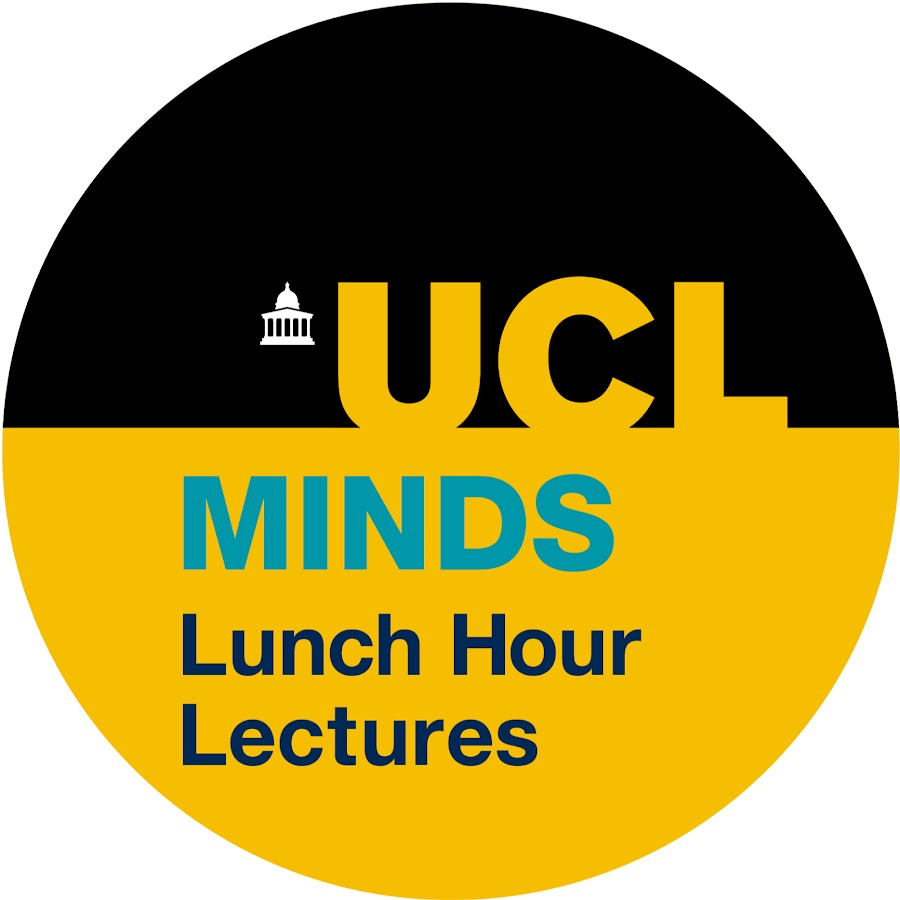 Learn something new with Lunchtime Lectures
These popular lectures have been running from 1942 and showcase the exceptional research work being undertaken across UCL.
Cost? FREE
Find out more HERE