Backdrop
Inspiration from the Marina
---
If, like us, you are missing theatre and the arts then you may well have started to delve into the world of online creative spaces. That's why we're bringing you Backdrop: inspiration from the Marina, where we'll be recommending and reviewing online streams, podcasts, workshops and much more! 
Our small team will also be letting you know what we have been doing to keep ourselves busy in lockdown, whether it be reading, gardening, singing or cooking.
If you don't already follow us on social media make sure to find us on Facebook, Instagram and Twitter so you don't miss any of the fun!
We hope that you'll join us on this journey of discovering creative pursuits whilst we wait to be able to open our doors to you once more.
---
This week's recommendations:
---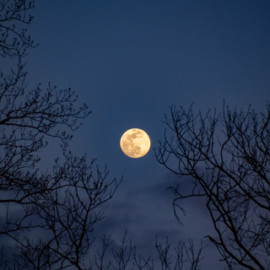 Our Dark Side and The Moon: a night time duet
A guided listening experience reflecting on our relationship to the moon, best enjoyed through headphones in the evening or at night. Take your device to an open window or outside space to look up and out as you listen. Text by Elayce Ismail, vocals by Nazan Fikret and music by John Barber.
How much? Free to watch on YouTube as part of The Royal Opera's eight newly-commissioned experimental experiences.
Where? https://www.roh.org.uk/tickets-and-events/festival/8bit-details
---
Philharmonia Sessions: Family Concert
Celebrate inspirational and pioneering women, and introduce your children to the wonderful world of the orchestra, with Philharmonia's fun free concert for families.
Discover a dramatic overture by Louise Farrenc, one of the leading French composers, pianists and educators of the 19th century; a cheery scherzo by Dame Ethel Smyth, a prominent campaigner for women's suffrage; and Mary Kouyoumdjian's "imagined journal entry by a hope-filled someone" inspired by her Armenian heritage. Sing along with Disney favorite Let it Go, and join in with a new piece for body percussion devised by House of Absolute, the Philharmonia's new Artists in Residence.
This concert is British Sign Language interpreted.
How much? Free to watch on YouTube
Where? https://www.youtube.com/watch?v=re6x33IWVJQ
---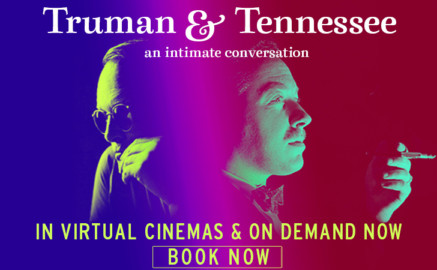 Truman & Tennessee: An Intimate Conversation
From director Lisa Immordino Vreeland (Peggy Guggenheim: Art Addict, Diana Vreeland : The Eye Has to Travel) comes the story of two of the greatest writers of the past century, Truman Capote and Tennessee Williams who are examined in a dialogue that stretches from their early days of friendship to their final, unsparing critiques of each other. Giving life to the dialogue and a physicality to their relationship, Jim Parsons is Capote and Williams is Zachary Quinto; both are icons and yet anti-heroes, in an era that has become glutted with one-named celebrities: it's time for a return to the originals. The two men themselves, as they lived their own life stories, embody the present more than the subjects they confronted in their works.
How much? £9.99 from a selection of different platforms
Where? https://www.trumantennessee.co.uk/
---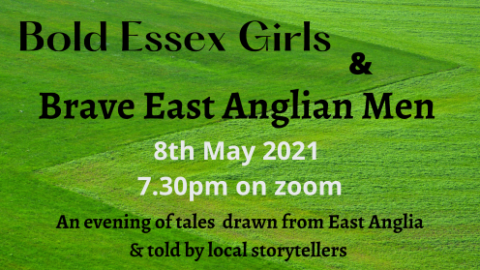 Bold Essex Girls and Brave East Anglian Men
An evening of tales drawn from East Anglia and told by local storytellers.
8th May
Performance 7:30
The Bold Essex Girls:
Marion Leeper – Anne and Jane Taylor – radical poets
Hannah Brailsford – The King Of Colchester's Daughter
Vero Chambers – The Lady Smuggler of Leigh on Sea
Sarah Beavins – Strange Doings on Mersea Island
Jan Williams – The Poacher and the Mawkin
15 minute break
Performance 8:30 – 9:30
The Brave East Anglian Men:
Gerry Donlon – The Highway Men and The Fairies
Peter Monk – The Essex Cobbler
Jonathan Lambert – The Ruin
Carl Merry – The Barbary Serpent
Chris Richardson – Dead Moon.
Chosen by Jan Williams, storyteller, researcher and author.
How much? Free but donations welcome.
Where? http://www.eastanglianstorytellingfestival.co.uk/
---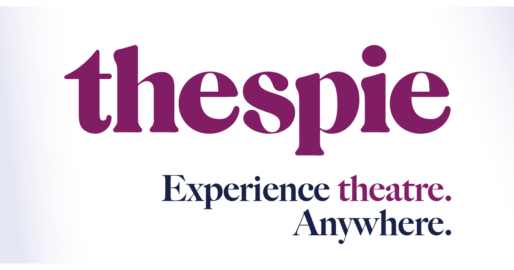 Website Recommendation: thespie
Thespie want to be the most trusted way to access theatre. So as theatre recovers from the global crisis, they are working to help rebuild it in a way that's better for artists and better for audiences, and helps kickstart the return of safe, live performance.
They help artists and producers sell tickets to shows, they help people find shows that match their interests, and they are also big advocates for the inclusion of remote audiences using livestreaming and filmed performances.
---